Weekend Getaway to Nantucket (Part 2)
Written on July 08, 2020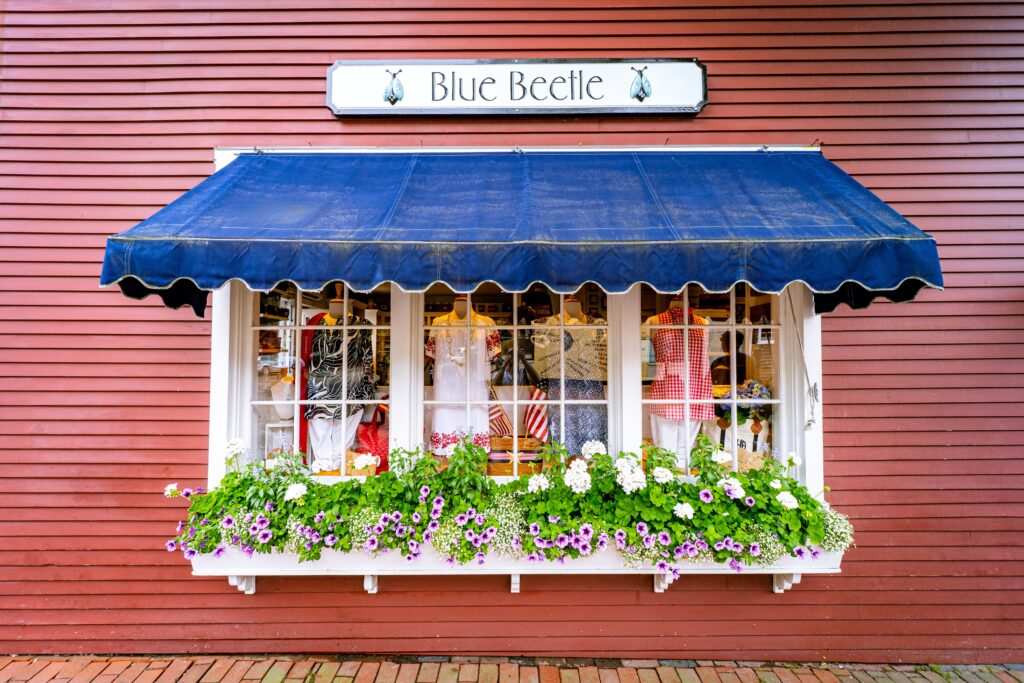 In Weekend Getaway in Nantucket Part 1 we explored how to get to and around Nantucket and then acquaint yourself with the island with land and sea activities. In part two, let's take a look at food, drinks, and fun!
Drinks Around the Island
Visit Nantucket Vineyard, Cisco Brewery, and Triple 8 Distillery to sample some of the island's best offerings. If you enjoy sampling craft beers, spend a lazy summer afternoon in the Cisco Brewery beer garden and indulge in a Summer Rays Golden Ale or a Sankaty Light Lager. Head over to Nantucket Vineyard for a glass of Cranberry Pinot Gris (infused with Nantucket cranberries) or a glass of Chardonnay. At Triple 8 Distillery, be dazzled by their craft cocktail menu and enjoy the difficult task of choosing between beverages such as the Nantucket Red (888 Cranberry Vodka, soda water, lemonade, and lemon) or the On the Eights (888 Pineapple Jalapeno Liqueur, 888 Orange Vodka, pineapple juice, ginger ale, and lime).
If coffee is your beverage of choice, Nantucket Coffee Roasters and its small-batch premium coffees will have you dreaming of your morning joe. Stop at The Bean Coffee Shop for a freshly brewed cup or treat yourself to an espresso drink; then purchase bagged beans to take home with you.
Dining on the Island
Nantucket is a foodie's dream come true. With so many popular locations for all three meals of the day (not to mention specialty shops for tasty treats), it will be a tough task choosing where to eat each meal. Note that many smaller establishments are cash only and might be seasonal, so be sure to check out their information online.
Most Important Meal of the Day
If you wake up with a taste for pancakes or other breakfast classics, you'll want to head to Black-Eyed Susan's in the heart of downtown, joining other hungry diners in a line that usually extends out the door. Located south of Nantucket Harbor is the Nantucket Island Kitchen, known for serving up some unique dishes on the Island Favorites section of the menu, such as Bananas Foster French Toast, Roasted Turkey Hash, or Moroccan Eggs. If breakfast sweets call your name, The Downyflake is THE place for donuts. Family-owned for 80 years, The Downyflake serves all meals of the day, but is where those craving a morning donut get their fix.
Mid-Day Refuel
Whether you're spending the day relaxing on the beach or exploring the island, stopping for a casual lunch doesn't have to be boring. Nantucket has several spots known for the perfect lunchtime fare. Hot tip: if you're looking for sandwiches, keep your eye out for Portuguese bread…it's a Nantucket specialty. Handcrafted sandwiches and salads are the name of the game at Provisions, while Millie's offers up po-boys, creative quesadillas, and family-style themed boxes in addition to sandwiches and salads. If you're craving smoked and sauced meat with all the fixins, plan to dine at b-ACK Yard BBQ (a play on Nantucket's airport code: ACK). The Charlie Noble is known for its seafood and waterfront dining near Steamboat Wharf. If you're near Coffin Park, Something Natural has been serving up sandwiches and baked goods for fifty years.
Dinner Indulgence
After a relaxing beach day or an adventurous hike and island exploration, treating yourself to one of Nantucket's finest restaurants is an experience that is not to be missed.
Galley Beach, sitting directly in the sand on the North Shore, has served guests since the 1920s and has been owned and operated by the same family since the 1950s. The wine cellar is home to over 5,000 bottles, presidents and celebrities have dined here, and it is a true Nantucket experience.
The Nautilus offers diners everything from small plates to large table feasts, with Asian flair and nods to Spain and Latin America as well. Rumor has it the reservation process for in-season dining is a bit challenging, but visitors rave about the small plates and creative menu.
Oyster lovers will want to experience Cru, situated at the end of Straight Wharf with water views almost all around. (A sunset meal, perhaps, overlooking Nantucket Harbor?) Relatively new to the island (it opened in 2012), the menu is on the smaller side, but if a raw bar beckons you, Cru is your restaurant.
Not Ready to Call it a Night?
If you still have energy to burn after a day of beachgoing, exploring, and eating, dance the night away at The Chicken Box. If you'd like to sip a glass of wine or enjoy a cocktail, check out Slip 14 on South Wharf or The Gazebo at The Tavern.
Spend Some Money
No visit to the island is complete without some window shopping or spending a little money on a few take-home treasures. Wander town and duck in and out of the little shops that catch your eye.
A few specialty shops for goodies that will help you remember your time on Nantucket include The Skinny Dip (fashion), East End Gallery (art and antiques), Murray's Toggery Shop (home of the infamous Nantucket Red collection), Nantucket Looms (home goods), Mitchell's Book Corner (books, obviously!), Milly and Grace (fashion and home), and Parchment (stationary and gifts).
While you walk through town, you'll want to cool yourself off with some infamous island ice cream. Sample the homemade "Crantucket" flavor (dark chocolate covered cranberries chopped into vanilla) at The Juice Bar or enjoy air conditioning while sipping a malt at the soda fountain in the Nantucket Pharmacy, built in 1929.
If you're looking for baked goods to enjoy first thing in the morning or as a mid-afternoon snack, Morning Buns from Wicked Island Bakery are a must, or you can ogle the case at the Nantucket Bake Shop before selecting from donuts, cupcakes, bars, and more.
Longing to visit?
Nantucket is foggy Atlantic weather, grey shingle homes with names and not just addresses, windswept beaches, the freshest scallops, Portuguese bread, cobblestone streets, and iconic festivals. You must experience it for yourself and be carried away by its charm.
If you long to visit Nantucket but cannot yet make the journey to the Grey Lady of the Sea, check out the book lists of prolific authors (and longtime Nantucket residents) Nancy Thayer and Elin Hilderbrand. Both of these beloved authors really bring Nantucket to life for the reader and feature many of the places mentioned in both blog posts of this series. Hilderbrand also posts great Instagram stories where she tours the island, pointing out places she references in her books.
Best Breakfast Spots in Nantucket