Spooktacular Halloween Destinations
Written on October 30, 2018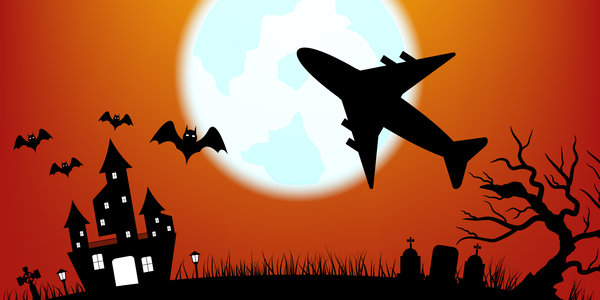 For many people, traveling for the holidays sparks images of crowded airports and last-minute flights to be home in time to carve the turkey or unwrap a gift. But, with so many wonderfully wicked destinations across the globe, Halloween is one holiday you may want to consider traveling for. Here are a few ideas to inspire you to pack your bags, and plan your costume!

Hawaiian Islands
While Hawaiian Islands may not be the first place you think of for a Halloween haunt, there are many opportunities to get into the spooky spirit. There are festivities for all ages, like the pumpkin patches and fall festivals on Oahu, the Lahaina Town Block Party on Maui, and Ohana Halloween Paina in Kona, a family-friendly event with costume contests, food, and live entertainment. Check this stunning destination off your bucket list and say "aloha-lloween!"

Las Vegas
Home to over-the-top entertainment all year 'round, Vegas does Halloween like nowhere else on the planet! The haunted houses are known for their adrenaline-pumping frights, while world-famous DJs rock costume parties in some of the hottest night clubs around the city. In true Vegas fashion, the town is set to celebrate the holiday with concerts, magic shows, costumes, and plenty of drinks wherever you turn.

London, England
If you are looking to go international for your Halloween getaway, London is the place to go! This city's rich and somewhat unsavory history lends itself to plenty of haunted tours and ghost stories From historical locations like the Tower of London where prisoners were held and executions carried out to some the city's most spots like Hampton Court Palace where the ghost of Catherine Howard strolls the gallery, guests will find something stirring around every turn.

Orlando, Florida
Orlando is home to some of the world's top theme parks, and they go all out for this holiday. Walt Disney World hosts Mickey's Not So Scary Halloween Party, which runs September through October. The decorations and Halloween-themed treats are sure to put even young travelers into the spirit without spooking them too much. In true Disney fashion, this event is fun for the whole family.
Universal Studios Orlando also gets into the spirit! The park appeals to those seeking a good scare with their themed haunted houses, which transport visitors to the worlds of their favorite thrilling tv shows, like The Walking Dead and Stranger Things.
________________________________________________________________________________________________________________
These destinations are all treats and no tricks when you book with your travel agent. Contact your Encompass the World Travel specialist to help you plan your next getaway to these and many other incredible places this spooky season and all year long!