Apple Vacations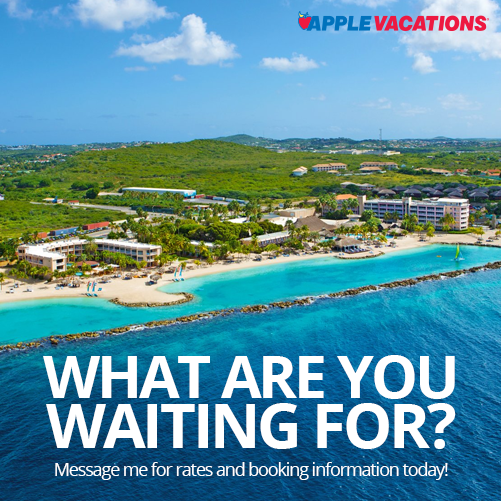 Apple Vacations strives to provide you with the best vacation and best price! They focus on convenience, service and value. Apple Vacations is the largest wholesaler in the world to Mexico and the Caribbean and the fastest growing tour operator to Hawaii! They have been in business 45+ years. Whether you want to vacation to Mexico, Carribean, Latin America, or Hawaii, Apple Vacations can give you a vacation you'll never forget!
Get ready to relax and enjoy yourself: give us a call today to find out more.
Great News From Apple Vacations
Dear Bill and Staff,
Congratulations on earning Platinum Apple status for 2015! You are one of the largest producer of APPLE VACATIONS passengers in the Northeastern Ohio region! It is because of agencies like you that APPLE VACATIONS continues to thrive and be one of Americas most successful tour operators. Thank you so much for your ongoing loyalty and support.
We owe it all to our loyal Clients.
If you are looking for an all inclusive trip, then Apple Vacations may be the best option for you. Apple is a solid, family owned company based out of Pennsylvania. Apple Vacations specializes in vacations to the Caribbean, Mexico, the Bahamas, Costa Rica, and Panama. Their great deals, great service and attention to detail make using Apple a great option.
Ready to learn more?
We have done extensive research and have determined one of the best suppliers for travel to Cancun, is Apple Vacations. The longest standing travel and tour supplier in the market today, Apple Vacations has time and time again provided quality and successful vacation packages to Cancun. As Encompass the World travel is an authorized Apple Vacations supplier, we know we can make your travel dreams a success.
Encompass the World Travel is an authorized Apple Vacations travel and tour packages agency
At Encompass the World Travel, our Brunswick agency and Westlake / Avon agency take pride in the quality of the luxury travel service and success of our clients that choose to book their luxury vacations and travel dreams with us, including Cancun. We would love to make your travel dreams, and luxury travel dreams, to Cancun, a success. Feel free to contact our Brunswick or Westlake / Avon offices:
Call our Brunswick luxury travel agency at: (330) 225-0600
Call our Westlake / Avon travel agency at: (440) 835-8800