Travel Resolutions for 2018
Written on January 26, 2018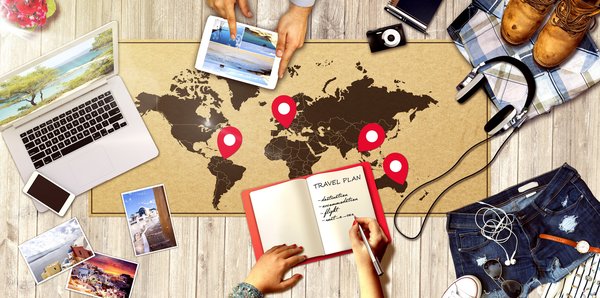 New year, new adventures! Not all new year's resolutions need to be focused on changing who you are. Instead, focus on where you are. As you look ahead to the new year, don't forget to think about your travel goals! To inspire your next journey, our travel agents have some tips for you!
Try a New Type of Travel
The most obvious idea is to visit a new destination, but another way to add excitement is by changing how you travel. Swap your ocean cruise for an all-inclusive resort stay, or a try a river cruise instead. If you're normally a beach bum, plan a trip with more sightseeing or activities.
Treat Yourself
Even if you're being mindful of your budget, you can still include a splurge or two along your journey. Enjoy a five-star meal, book a snorkeling excursion, or shop for a special souvenir. Upgrade to a better view or more luxurious suite, even if it's only for a night or two during your stay.
Give Back
Voluntourism, currently a popular trend, is volunteering combined with tourism. You can also give back during your regularly scheduled vacation by donating supplies or volunteering for a day at a local school, orphanage, or shelter. Ask our agents how!
Take an Extra Risk
There's nothing like a little adrenaline to create a lifelong memory. Zipline through the rainforest in Costa Rica, go dog mushing through Alaska, or para sail high above the ocean. You can find other ways to get out of your comfort zone, such as trying unfamiliar foods or spending a day exploring a city.
Keep It Close
Use your vacation time from work for global travel, and plan your weekends strategically! Pack up the car and take a trip to New York city. Or ride the Maid of the Mist in Niagara Falls! Our travel agents also arrange the perfect short-term escape.
Let's talk about your 2018 travel goals. Our agents are the first step to making your travel aspirations a reality!
_____________________________________________________________________________________________________
Encompass the World Travel invests our time and resources into developing the best itineraries and travel plans suited for every client's needs and desires.
To start planning your next adventure with an Encompass the World Travel agent, submit your preferred communication method or call 1-330-225-0600.