Harmony of the Seas: A Top 5 List
Written on June 23, 2022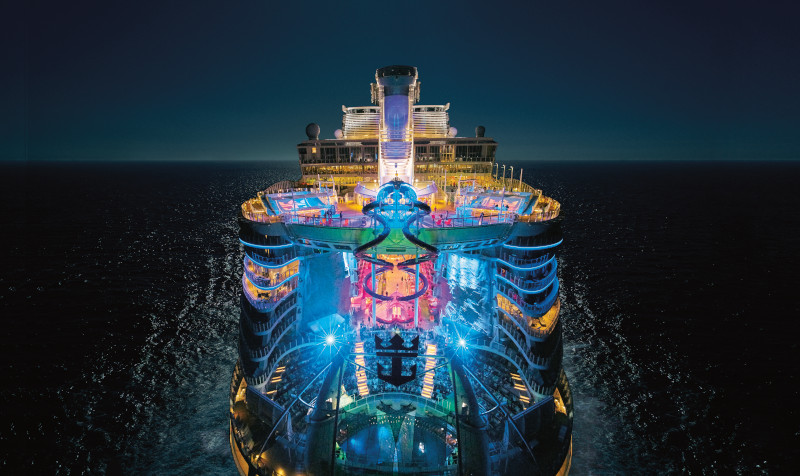 If you're considering a cruise for your next vacation, here are a few reasons to set sail on Harmony of the Seas®: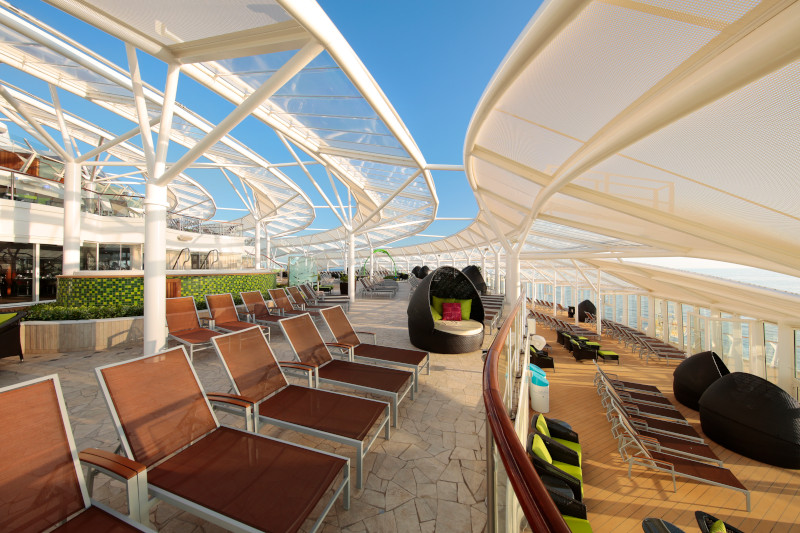 Relaxation Mode
When is the last time you really took time to relax? Once on board the Harmony of the Seas®, relaxing is only a simple decision away. Do you feel like catching an evening movie on deck for Outdoor Movie Nights? Booking yourself a massage appointment to have your stress and aches rubbed away? Heading to the adults-only Solarium for a light lunch and a book in the serene, tropical setting? Whatever form of peace and quiet suits you, it's available on board.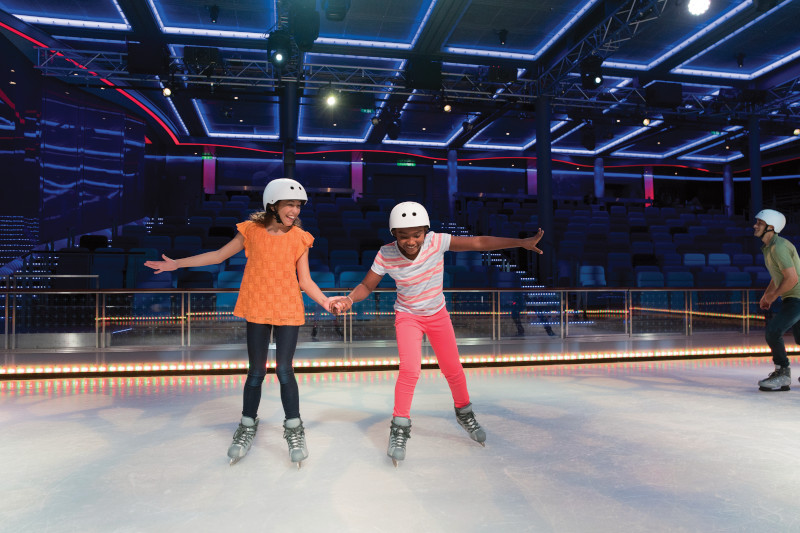 Get Up and Get Movin'!
If you prefer livin' it up to lounging, the only question is, "Do you want to get wet or stay dry?" If you're craving refreshing fun in the water, throw on your swimsuit and try out the Ultimate Abyss℠, The Perfect Storm℠, or Flow Rider®. If staying dry is the name of the game, zip lining, ice skating, and rock climbing await! Or, gather the whole family and challenge one another to mini golf, table tennis, or basketball!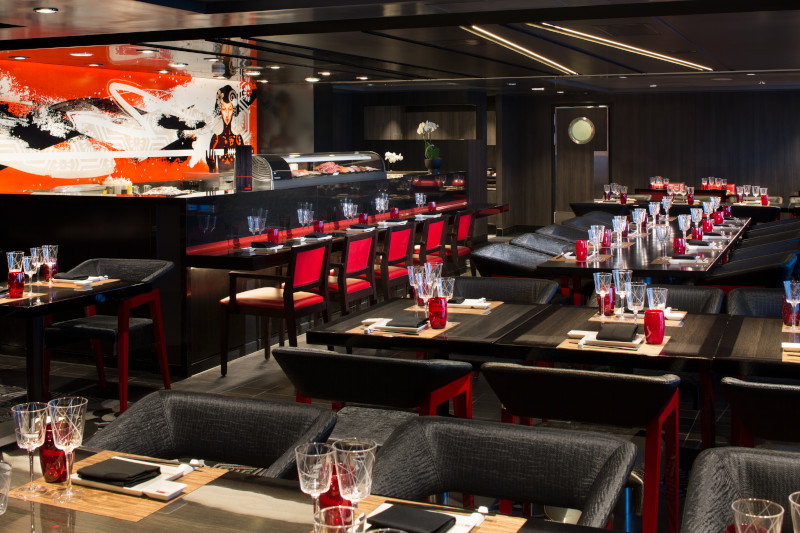 Refresh and Refuel
Options abound when it comes to choosing refreshing beverages to quench your thirst and fantastic food to refuel your body before setting off for your next activity or a day exploring a port. Sushi from Izumi is perfect for a light dinner, especially if you like your meal's presentation to be as beautiful as it is delicious. For an unparalleled dining experience, make a reservation at Wonderland, where the menu is based on the five natural elements: earth, sea, fire, ice, and sun. If you prefer to keep it simple, indulge in creative burgers and hot dogs at Johnny Rocket's or Dog House. For an evening cocktail, stop by Bionic Bar® for a drink prepared by a robot or Rising Tide to travel between decks as you sip.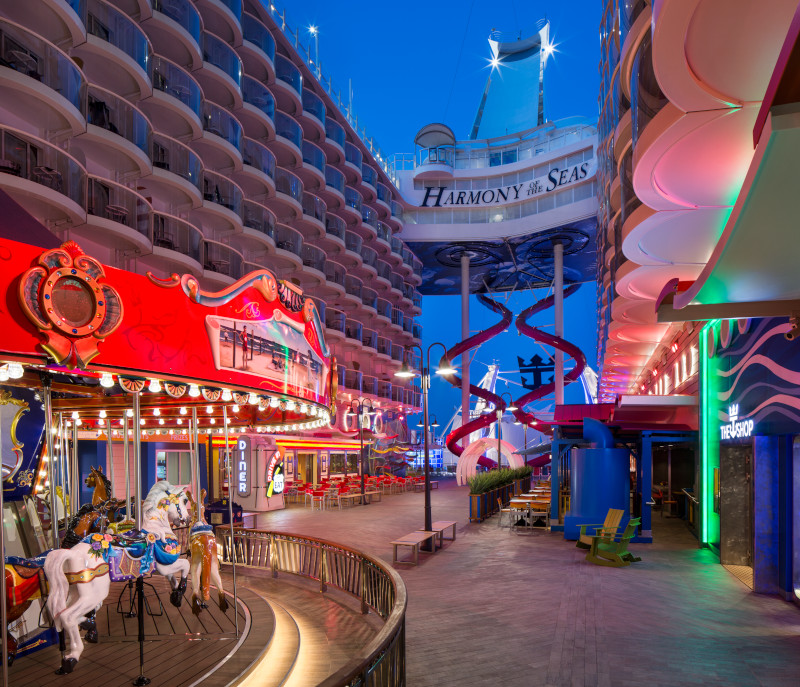 Broaden Your Horizons
School at sea is anything but boring! Make friends from around the world while learning or honing a new skill when you sign up for a variety of lessons like dance, cupcake decorating, sushi preparation, scuba certification, scrapbooking, or listening in on a guest lecture. Signing up for classes together is also great way to spend some free time with other cruisers, getting to know one another in a unique setting while sharing a fun activity.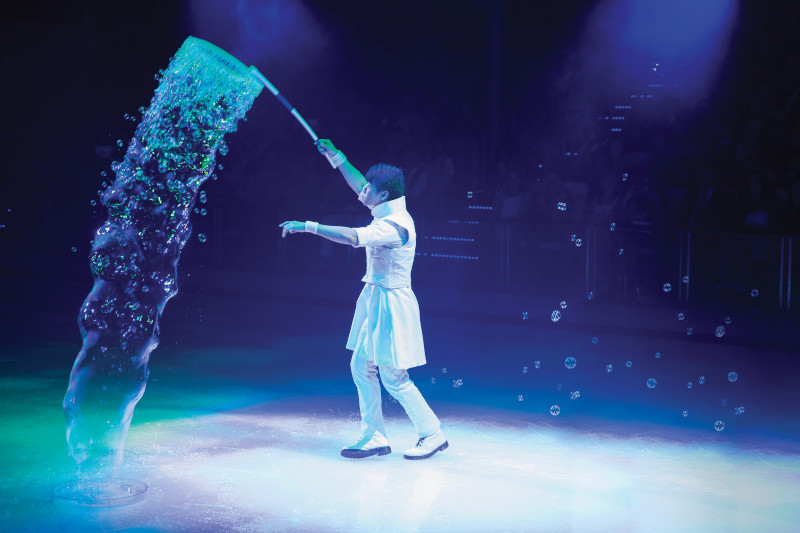 Settle in for Something Amazing
After a day being wowed by gorgeous views, amazing architecture, and incredible moments in nature, it's time to settle in for something amazing back on board Harmony of the Seas®: the fantastically talented entertainment crew! Tap your toes along to the Grease soundtrack, hold your breath watching the tight rope walkers at The Fine Line, or lose yourself in the artistry of the ice skating shows in the Studio B ice rink.
——-
Our team can't wait to help you set sail! Contact us today to learn more about this incredible ship.