Fiction of the Rocky Mountain States
Written on November 18, 2020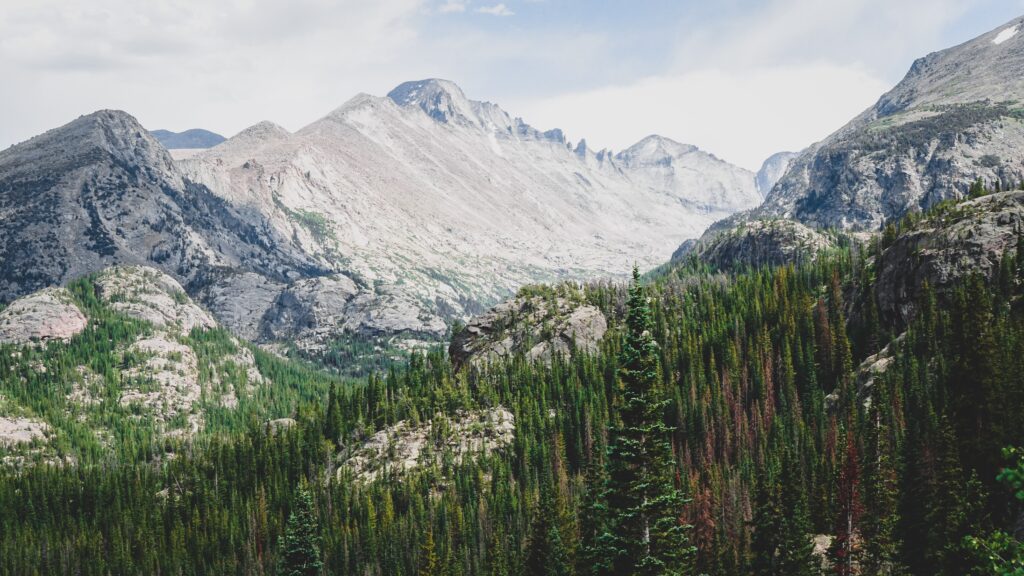 The majestic snow-peaked Rocky Mountains and rugged natural beauty of the six states that form this region provide the perfect backdrop for stories of growth, survival, and the most memorable times of our lives. Here are our picks for fiction of the Rocky Mountain States:
Montana
Fourth of July Creek by Smith Henderson
When social worker Pete Snow attempts to help a nearly feral boy he discovers in the Montana wilderness, he must confront the boy's disturbed father, a survivalist who is preparing for the coming End Times. As Snow works to gain the trust of the boy's father, the boy's activities catch the attention of the FBI and Snow soon finds himself in the center of a manhunt. The descriptions of rural Montana will immerse readers in the setting as the beautiful story unfolds.
Idaho
Angle of Repose by Wallace Stegner
Lyman Ward, a retired historian who is confined to a wheelchair, embarks on a journey of self-discovery as he uncovers the story of his family. While initially exploring his grandparents' beginnings in the western frontier, his research ultimately steers him through the history of four generations. Sweeping and sprawling, this beautifully-written Pulitzer Prize-winning novel portrays the spirit of generations of Americans who have carved out their home here.
Nevada
Fear and Loathing in Las Vegas by Hunter S. Thompson
Perhaps the most famous story about Sin City, Fear and Loathing in Las Vegas, is the tale of a weekend road trip fueled by drugs and musings on 1960s counterculture. Thompson, a journalist and author, is known for Gonzo journalism, a form of reporting where one immerses himself in the experience to really understand it while blending fact and fiction. Aspects of this novel are autobiographical, and it was published in two parts by Rolling Stone magazine, later being developed for film.
Utah
The 19th Wife by David Ebershoff
Alternating between past and present, The 19th Wife almost reads as two novels: historical fiction exploring late 1800s polygamy within the Mormon Church, and a present-day murder mystery that requires the knowledge of this history for solving the case. Ebershoff weaves past and present together to engage readers in a better understanding of this sect of the Mormon religion while building suspense around the plot's mystery.
Wyoming
Happiness for Beginners by Katherine Center
Helen Carpenter's brother registers her for a wilderness survival course upon the one-year anniversary of her divorce. Braving the Wyoming wilds for three weeks alongside her brother's closest friend, she faces more than just mosquitos and blizzards – she discovers her strength and bravery, finding herself among the mountains.
Colorado
Plainsong by Kent Haruf
In the high plains east of Denver in the small town of Holt, the lives of several characters weave together to form a story about loss, strength, and family. A high school teacher finds himself raising his teenage sons alone. A young girl, pregnant and alone faces a life of uncertainty. Two brothers quietly work their family homestead, the only life they have ever known. The first in a trilogy, Plainsong introduces readers to a small town where strangers, bound by fate, come together and forge their futures.
Next on the reading road trip: touring America's national parks!