Fiction of Hawaii
Written on January 19, 2021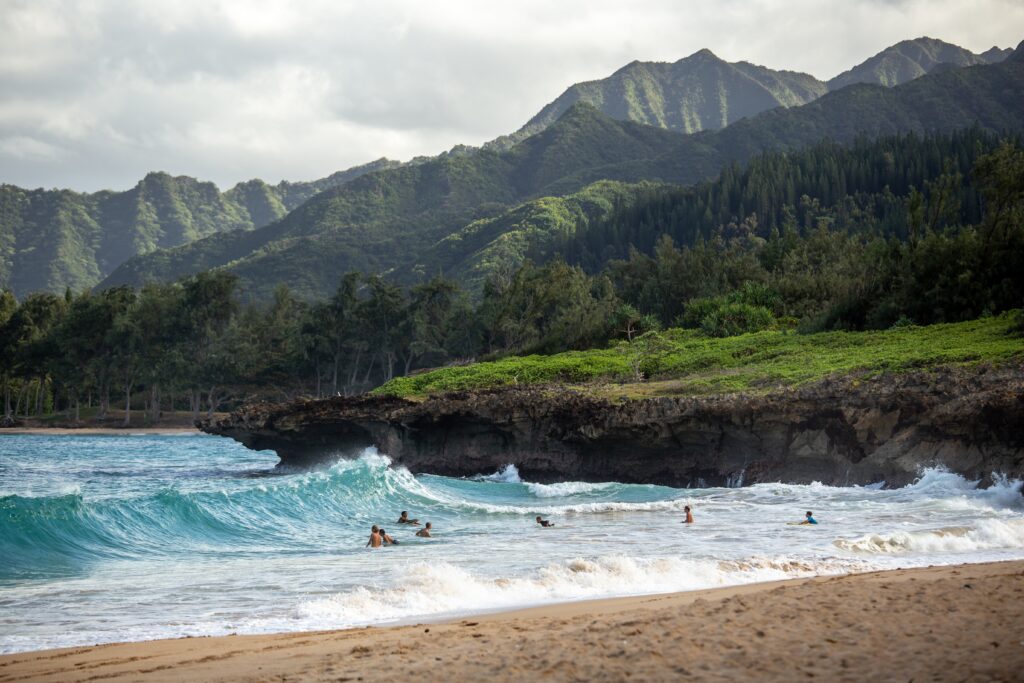 The six distinct islands of the 50th state of the United States capture the imagination of travelers, often earning a top spot on many travel bucket lists. Hawaii is the emerald green canyons of Kauai, golden sunrises over Haleakala on Maui, the rural rustic charm of Molokai despite its dark history, the luxurious solitude and pampering of Lanai, the crashing surf on the North Shore of Oahu, the active volcanoes of The Big Island, and the quiet reflection while visiting Pearl Harbor. The island's "ohana" spirit encourages connectedness among family, friends, and neighbors, and a general sense of peace and happiness exudes from all corners of the state.
Hawaii by James A. Michener
At over 1000 pages, Pulitzer Prize-winning Michener tells the story of Hawaii from its emergence from the seas as volcanoes to the mid-1900s. Fanatical about detail, Michener's saga explores many aspects of Hawaii's development. It's a massive, yet rewarding read about a state that captures the imagination of many travelers.
From Here to Eternity by James Jones (Oahu)
Considered to be the most important novel to come from World War II, From Here to Eternity examines the life of soldier Private Robert E. Lee Prewitt, nicknamed "Prew", in the peaceful months preceding the bombing of Pearl Harbor. Once a great boxer, Prew now chooses the bugle over the boxing ring, and he is cruelly punished by his angry commander. Meanwhile, Sergeant Warden begins an affair with the captain's mistreated and beautiful wife. As both a National Book Award for Fiction winner and an Oscar winner for Best Picture (along with 8 other Academy Awards), this nearly 900-page tome is worth the effort.
Moloka'i by Alan Brennert (Moloka'i)
Rachel Kalama, a young Hawaiian girl, dreams of exploring the world like her merchant seaman father. When the signature rose-colored mark appears on her body, she is removed from all she knows and loves to be quarantined in the leper settlement of Kalaupapa, Moloka'i, which becomes home to over 8,000 exiles throughout the century. Weaving historical fact with a gripping story, Brennert tells the tale of remarkable people dealing with a horrific and deadly illness – part of the state's history many are not familiar with. The sequel, Daughter of Moloka'i, follows Ruth, the daughter Rachel was forced to give up at birth.
Honolulu by Alan Brennert (Oahu)
A young Korean girl named Regret dreams of more than marrying young and living with and working for her husband's family. She departs for Honolulu in the early 1900s as a "picture bride" who imagines an incredible new life waiting for her in a foreign land. Regret connects with other picture brides, and a sweeping novel unfolds, ushering readers up to Pearl Harbor. Brennert has only published four major works, but each has been so well-researched and descriptive of their setting and time, it is easy to become lost in the pages.
The Descendants by Kaui Hart Hemmings (Oahu and Kauai)
Matthew King is a privileged descendant of a Hawaiian princess and a white missionary who finds himself at a crossroads as he manages unruly pre-teen and teenaged daughters while his thrill-seeking wife lies in a coma following a boating accident. A generally distracted father, he must now rise to the occasion as the family faces tragedy head on and figures out what to do next.
Fiction of Hawaii is our final book recommendation article of this series, but you can enjoy reading road trip in its entirety by visiting our website.