Exploring the USA by Rail
Written on April 01, 2021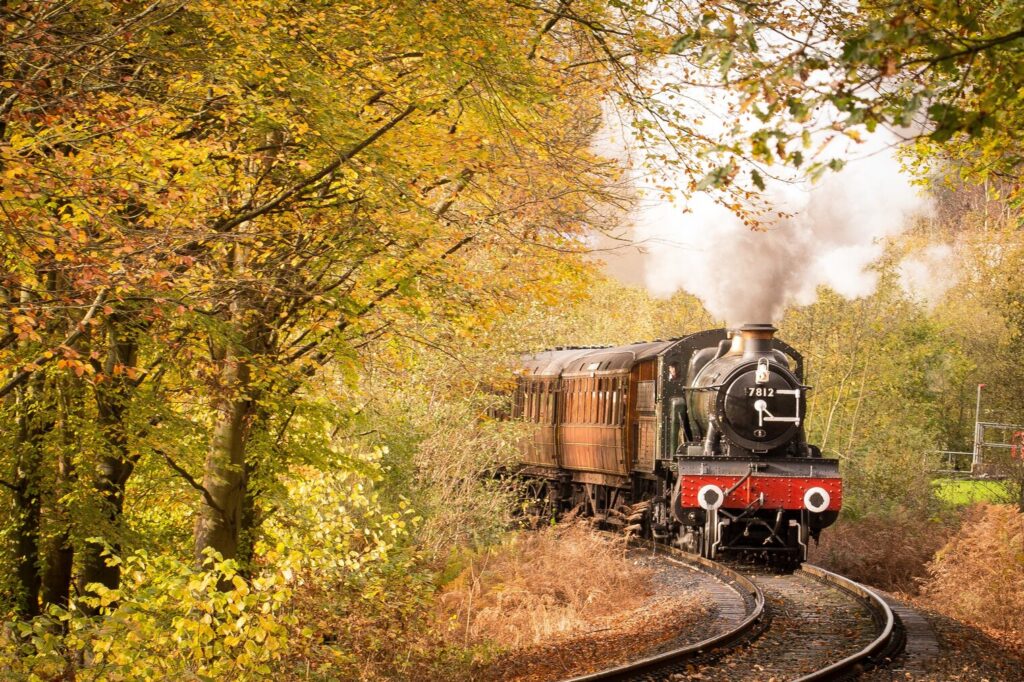 Often romanticized in pop culture, touring by rail has long captured the imaginations of travelers. The gentle swaying of the train cars, the soothing sounds of the train clicking over the rails, and the ever-changing landscapes ignite a sense of adventure unique to a United States rail tour.
When planning your next vacation, why not consider the ease and enjoyment of a rail experience? With touring options available in all regions of the United States and more people interested in domestic travel, now is the perfect time to learn more about train travel in the United States.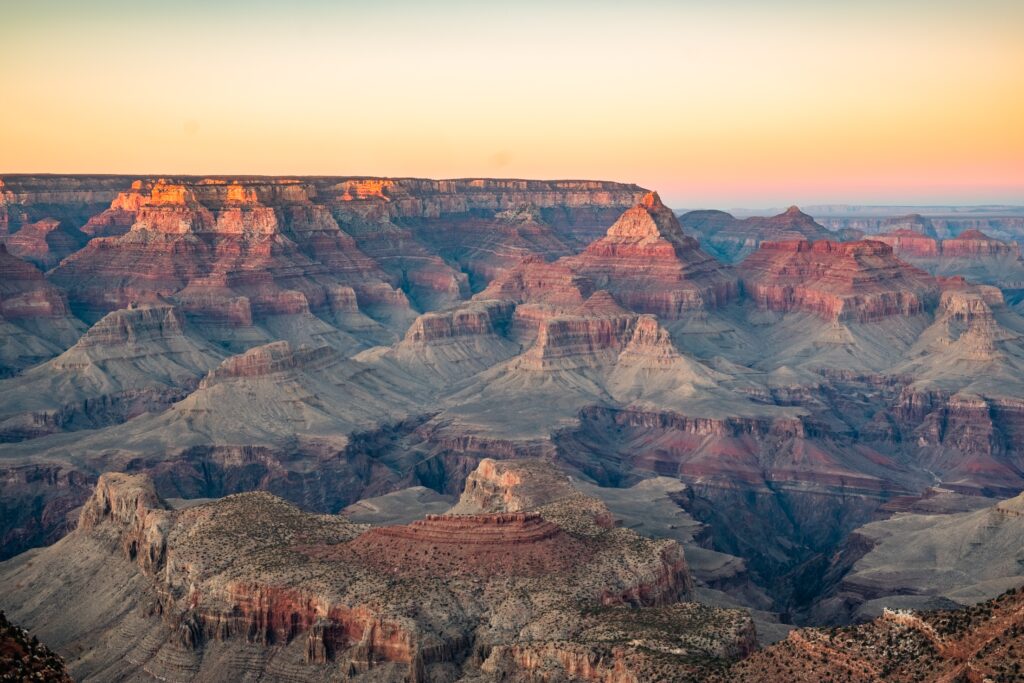 Book a Package at the Grand Canyon Train Hotel
The Grand Canyon Train Hotel, located in Williams, Arizona, offers visitors a relaxing hotel experience paired with a vintage-inspired train ride to the Grand Canyon. Before boarding their assigned cars on the historic 1901 train, guests are treated to a Western-style shootout and then further entertained by Western musicians throughout the two-hour ride. The stunning scenery changes from majestic pine forests to prairie grasses to desert rock as the train approaches The Grand Canyon Depot on the South Rim. Visitors have three hours to explore before boarding the train and returning to the hotel. From basic Pullman-style cars to luxurious adult-only dome cars and parlor cars, this train experience is festive and fun, perfect for couples or families. Package the train ride with a hotel stay to enjoy relaxation, dining, and activities in Williams, or purchase train tickets only and enjoy a day-long outing.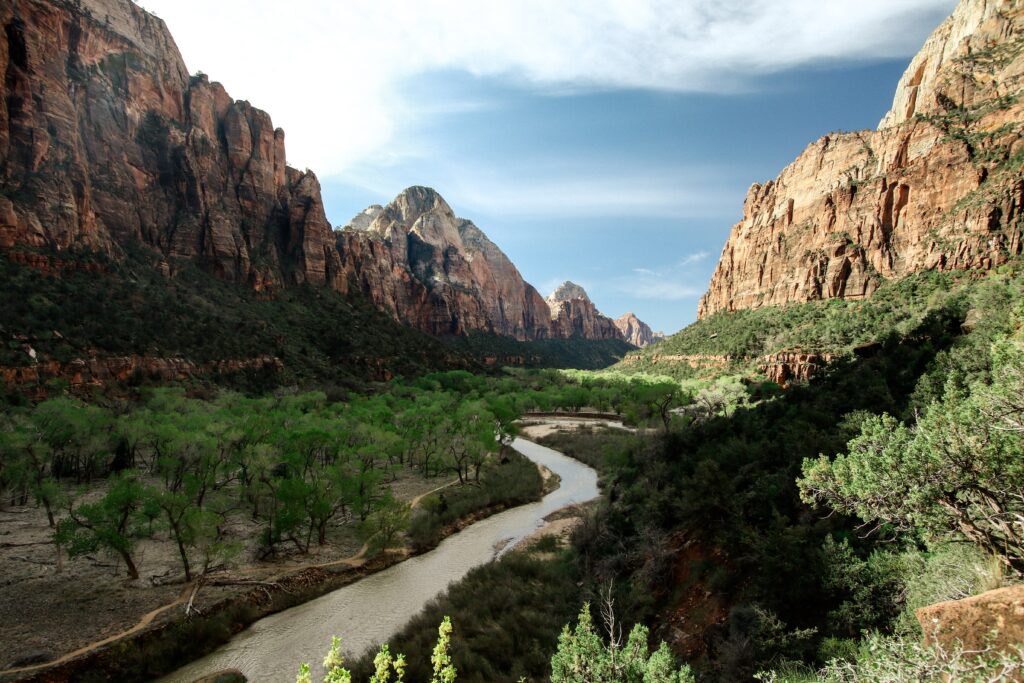 Tour the USA with Railbookers
On an adventure crafted by Railbookers, travelers can ride the rails through small town America and bustling cities while watching the scenic vistas from the comfort of their seats. Explore destinations through a selected itinerary that includes guided tours, relaxing hotel stays, and excursions between train rides. A rail tour is the perfect alternative for those who embrace guided sightseeing, but dislike motorcoach touring or simply want a different experience. Tour America's National Parks, enjoy the fall foliage of the Northeast, or even ride across country from Washington D.C. to San Francisco!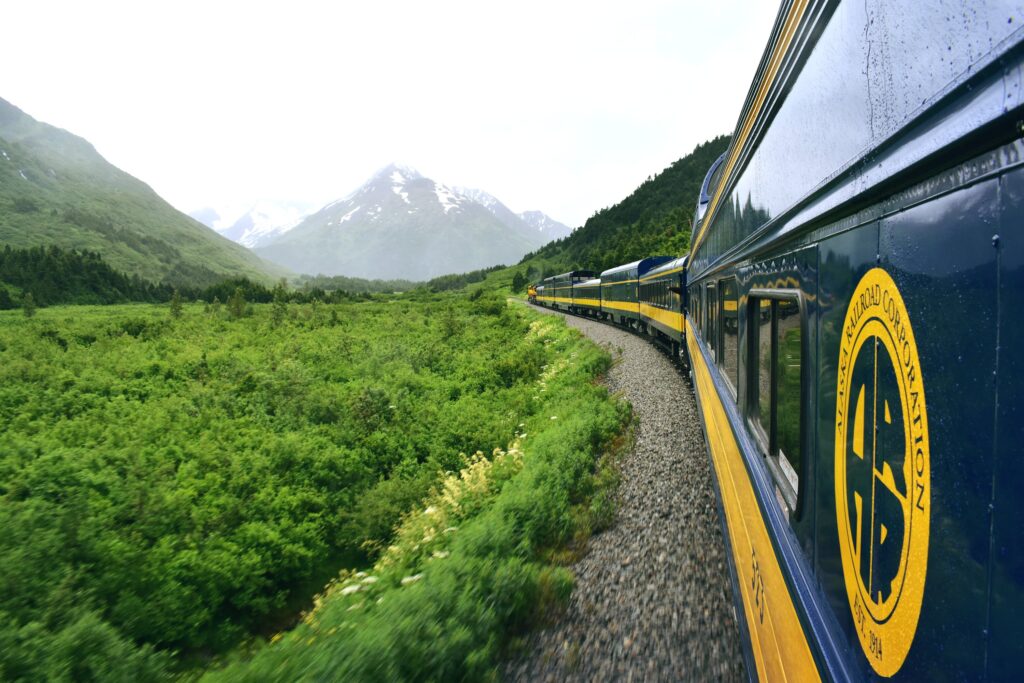 Explore Alaskan Cities and Wilderness with Alaska Railroad
The lure of the vast Alaskan wilderness calls to many travelers. Touring the state by train allows for incredible viewing opportunities with stops along the way to enjoy the small cities and natural landmarks of The Last Frontier. The main line of the Alaska Railroad spans 470 miles from Seward to Fairbanks, and was completed to connect the communities along its route in 1923. The round-trip Coastal Classic itinerary is the company's most popular, taking passengers on a scenic adventure through the backcountry of Kenai Peninsula. Views of stunning glaciers and waterfalls coupled with a lengthy layover in Seward to sightsee and enjoy the day make for a memorable Alaska experience.
The team at Encompass the World Travel / Westlake Travel can help you plan your rail adventure!
Contact us to learn more!