Europe: Three Reasons You Should Go Right Now!
Written on April 26, 2018
European travel is back and more popular than ever. Our team of travel experts have seen a definite increase in clients requesting European vacations. Why is it such a great time to plan a visit overseas?

More for Your Money
The US dollar is much stronger abroad than a few years ago. Better exchange rates against the euro, British pound, and other European currencies means your travel budget can stretch a little farther.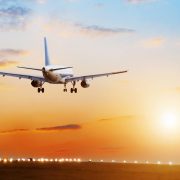 Fantastic Flights
Lower fuel prices and more competition from low-cost carriers is making it easier to find transatlantic airfare options that don't break the bank. The increase in service between smaller airport hubs also gives you a better chance of scoring non-stop flights to a variety of European destinations.
Options Galore
There's no one right way to see Europe. From the intimate experience of a river cruise to the fun of an ocean cruise, from in-depth tours by an expert to independent exploration, there's an option for every traveler. Europe offers a wide variety of destinations to choose from, whether you'd like to visit the tried-and-true favorites or discover somewhere off the beaten path.
It's great to have options, but with so many choices planning a trip can quickly become overwhelming. Your Encompass the World travel specialist can help you compare travel ideas, offer suggestions, and coordinate details so that you have a fabulous travel experience.
If Europe is on your travel radar, don't delay! Contact your Encompass the World Travel agent to start arranging your next, big adventure.
______________________________________________________________________________
Encompass the World Travel invests our time and resources into developing the best itineraries and travel plans suited for every client's needs and desires.
To start planning your next adventure with an Encompass the World Travel agent, submit your preferred communication method or call 1-330-225-0600.