Christmas Traditions Around the World
Written on December 23, 2020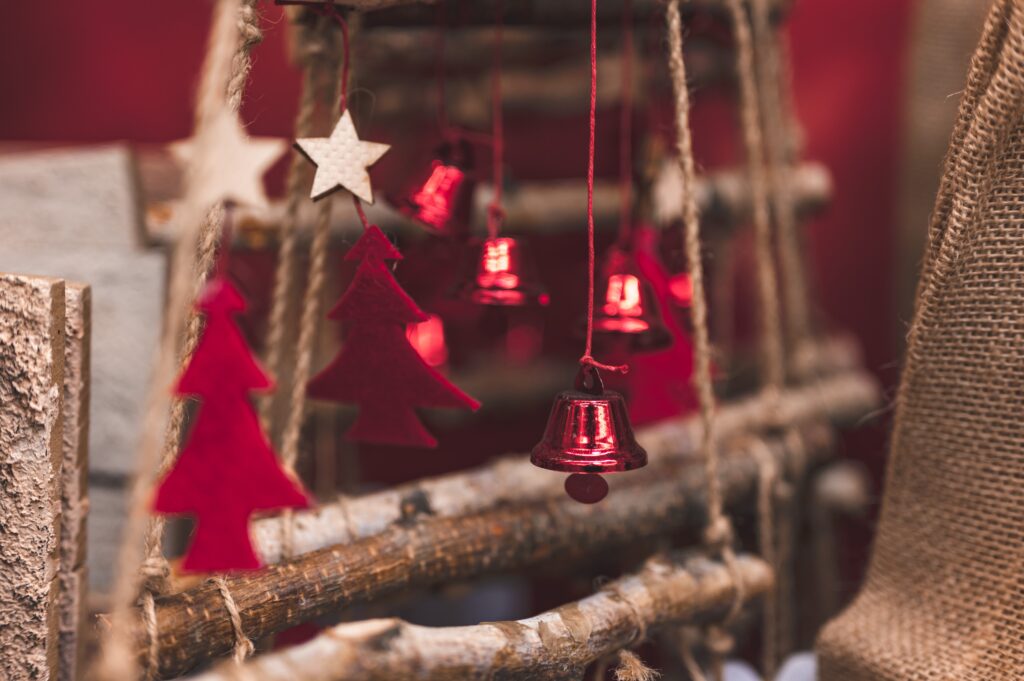 Participating in another country's Christmas traditions while traveling the world is a special experience we highly recommend. European Christmas Market river cruises, for example, are extremely popular, and passengers must make their reservations when itineraries are released. Spending time exploring Italian cities, or even the Greek Isles would be an enjoyable way to celebrate the holidays, as would a cruise to Caribbean ports featuring Christmas decorations against blue skies and white sand.
The gift of travel is the best gift, because it comes with learning about cultures around the world, which is just one reason why we love traveling so much.
But, when traveling isn't possible, there are other ways to discover Christmas traditions around the world, and perhaps incorporate some new traditions into your holiday routine.
Here are a few ideas:
Germany
A mulled wine called Glühwein is the Christmas beverage of Germany. Prepared with red wine and spices including cinnamon, star anise, and cloves, the steaming beverage is traditionally sold at the country's famous Christmas markets, Weihnachtmarkte.
Make Glühwein at home with this easy recipe.
View this video about the top ten Christmas markets in Germany.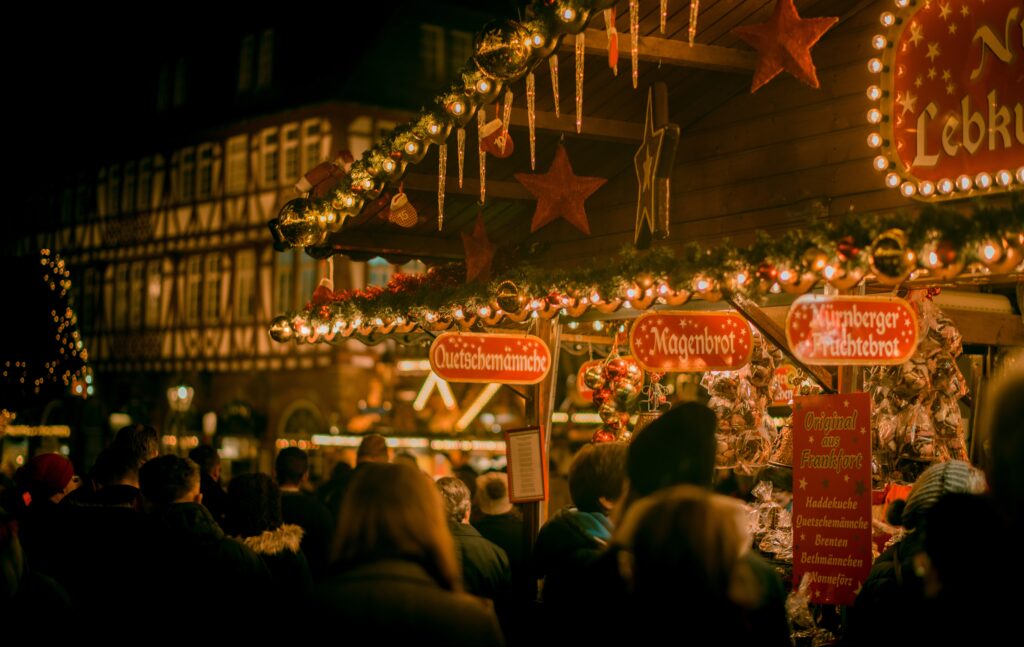 Italy
On the evening of December 5th, children throughout Italy write letters to St. Nicholas asking for gifts and hang a sock or leave a plate out for St. Nicholas to fill with fruits, nuts, and sweets when he visits during the night.
Gifts are exchanged with family and friends on January 6th, the day of the Epiphany, when La Befana comes to search homes for the Christ child. A sweet yeast cake called panettone is eaten as well.
Bake panettone at home with this recipe.
Mexico
In Mexico, Christmas is celebrated from December 12 through January 6, beginning with the first of las posadas, or Christmas processionals. These processionals honor the journey of Mary and Joseph, and homes' exteriors are decorated with evergreens, moss, and paper lanterns to enjoy on the walk. Each posada ends with parties featuring food, games, fireworks, and pinatas.
On January 6, families in Mexico gather for Día de los Reyes, sip a hot beverage like hot cocoa, atole, or coffee, and eat Rosca de Reyes, a sweet bread topped with candied fruit and a figure of baby Jesus baked inside. (Whoever finds the baby Jesus is supposed to host the party on February 2 for Día de la Candelaria!)
Prepare Rosca de Reyes at home with this recipe.
Watch this video about Christmas traditions in Mexico.
Greece
In Greece, decorating boats to honor sailors returning home from sea voyages has been a longstanding tradition. Every December in Aristotelous Square in the city of Thessaloniki, large Christmas trees and a three-masted ship are displayed, drawing locals and tourists alike. Other cities around Greece also display large ships with festive lights, and homes around the country feature both decorated boats and trees.
Christopsomo (Christ's bread) is a round sweet bread flavored with orange, cinnamon, and cloves and decorated with a cross made of dough. It is prepared on Christmas Eve and eaten on Christmas Day.
View this video to learn more about Christmas in Greece.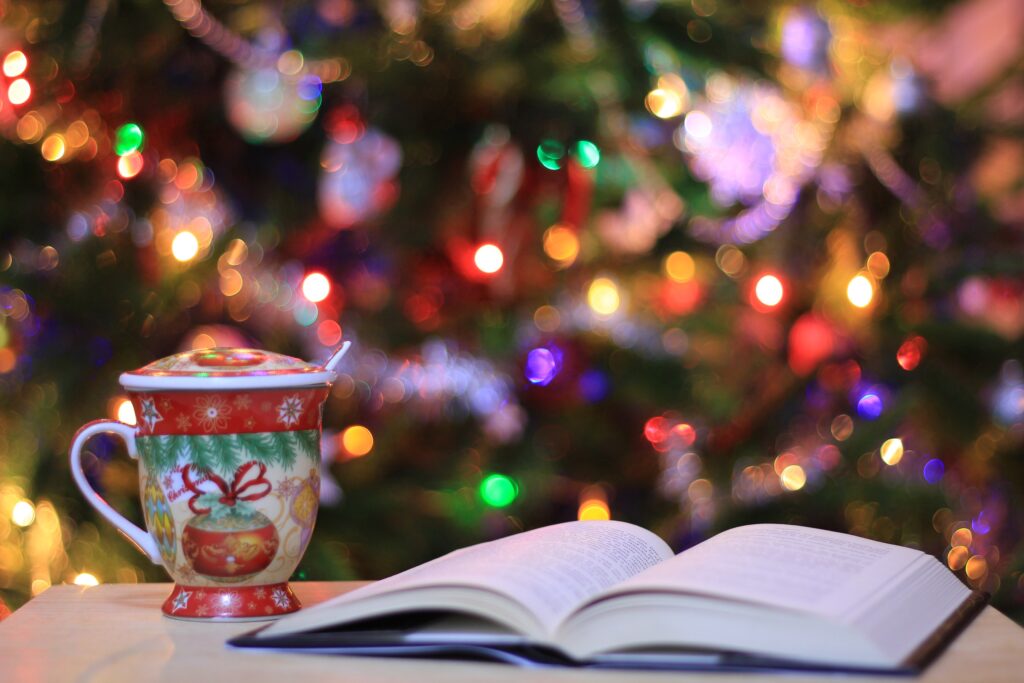 Iceland
On Christmas Eve in Iceland, family members gift one another with a new book, and everyone enjoys sipping hot cocoa and reading their new books together. Jolabokaflod (loosely translated to "Christmas book flood") started during World War II when paper was one of the few things not rationed in Iceland, which resulted in many books being gifted for the Christmas holiday.
Since 1944, the Icelandic book trade has mailed a catalog to families each November to purchase books for Jolabokaflod, so they can continue to enjoy this tradition together.
Read more about Jolabokaflod.
Have you spent the Christmas season in another country? Send us a message and tell us about it, or leave a comment on Instagram or Facebook! We'd love to hear from you!