Caribbean Dreamin'
Written on June 03, 2021


Are you Caribbean dreamin'?
With new safety protocols, registration requirements, and testing procedures in place, many islands in the Caribbean have begun welcoming tourists once again.
If you're longing for a tropical breeze and sand between your toes, here are a few destinations to consider for your next vacation:
---
Passports Required
Aruba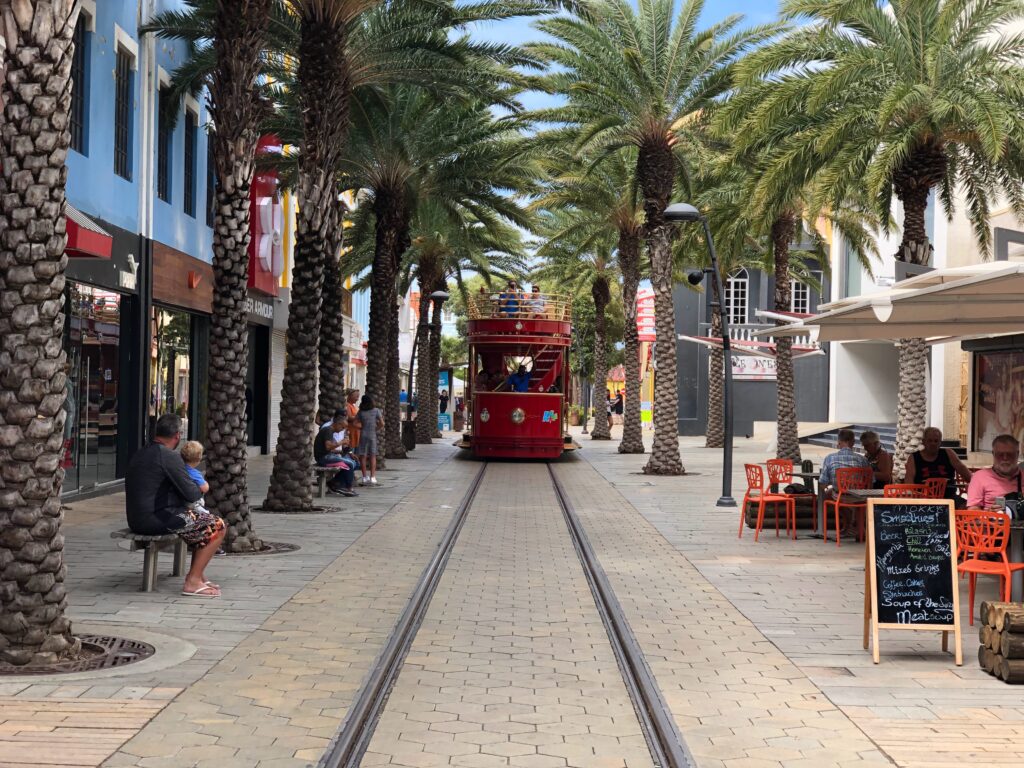 Travel to an island paradise so deep into the southern Caribbean you can see Venezuela from its shores. Picturesque Aruba is known for its white sand beaches, trade winds, lovely boutique hotels, and fantastic food scene. Horseback riding is a truly special Aruba experience and a fun way to explore various parts of the island. Several ranches offer tours to the National Park Arikok, Andicuri Beach, or Urirama Cove.
Barbados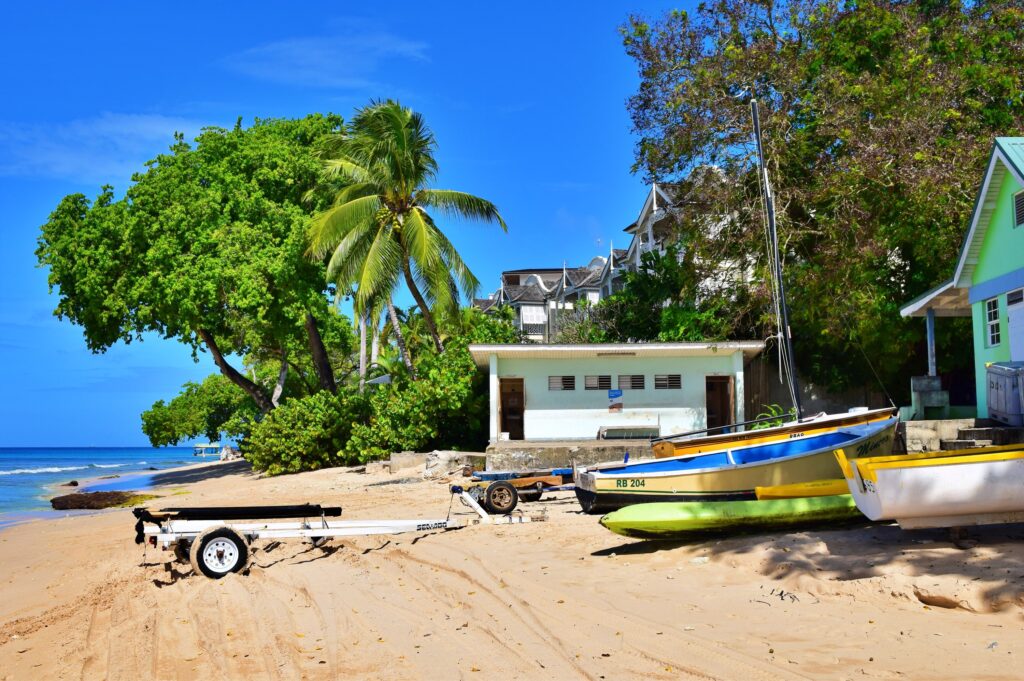 Barbados is an island rich with pirate lore, has staked claim as the birthplace of rum, and is one of the few Caribbean islands that is home to monkeys. Exploring one of the Caribbean's most beautiful natural wonders, Harrison's Cave, is an experience many tourists seek each visit. The mile-long cave is accessible by tram, making it a particularly unique tour. On Friday evenings, gather with other tourists and locals at Oistins Fish Fry to eat, play dominoes, and dance to lively Caribbean bands. Feast on a giant plate of grilled fish and wash it down with a cold beer, bobbing your head to the calypso beats.
---
No Passports Required
Puerto Rico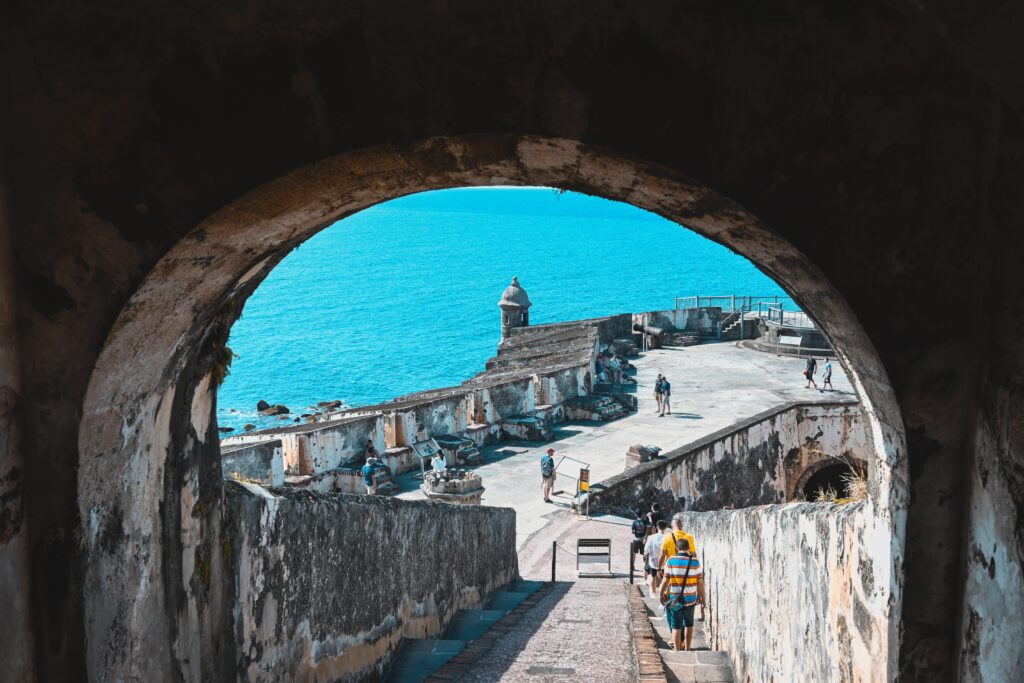 A visit to Puerto Rico is perfect for travelers who want a vacation full of delicious food, gorgeous beaches, fascinating history, and a lively blend of Spanish-American culture with a twist. For a truly unique Puerto Rican experience, visit El Yunque, the only rainforest under the jurisdiction of the U.S. Forest System. The rainforest has trails to hike, waterfalls for swimming, and no dangerous or poisonous animals to worry visitors.
U.S. Virgin Islands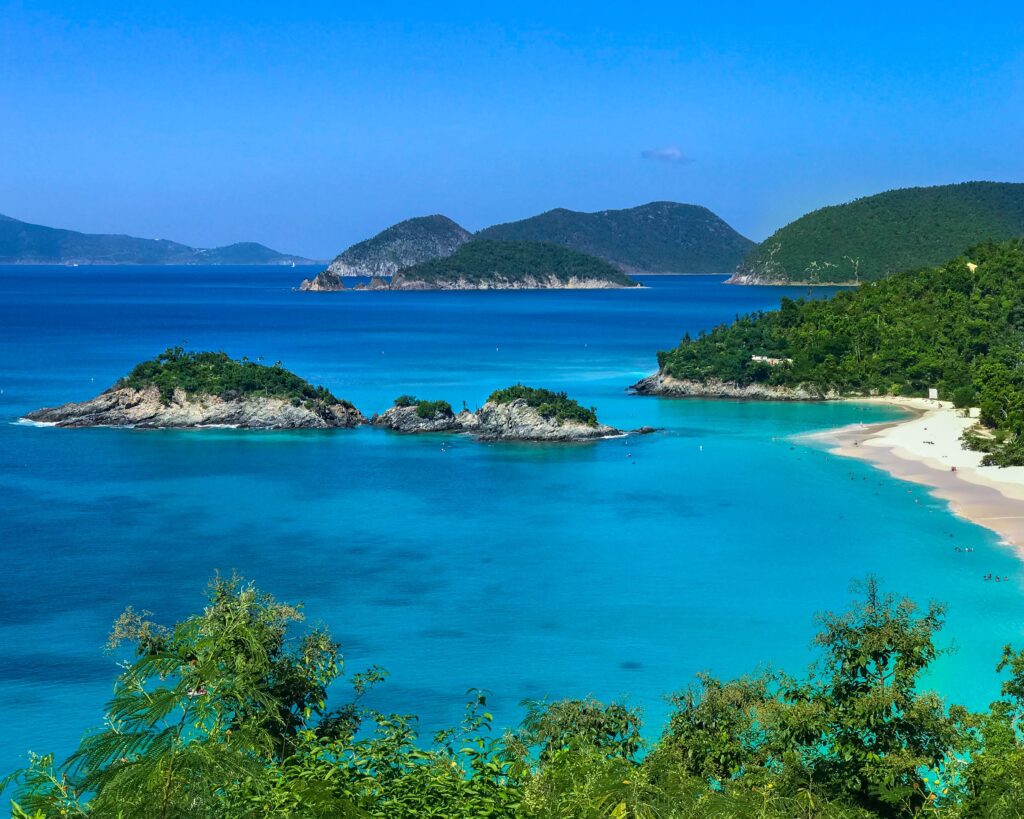 St. Thomas, St. John, and St. Croix each have a different island vibe. St. Thomas is bustling with people and activity, St. John is lush national park with a quieter atmosphere, and St. Croix feels friendly and neighborly. For a drink and stunning views of the islands, a skyride to Paradise Point, located 700 feet above the capital of Charlotte Amelie, provides a magical vantage point. If catching a glimpse of colorful sea life is on your vacation must-list, snorkel at Trunk Bay, which is part of the Virgin Islands National Park and one of the most beautiful beaches in the world.
---
If you're Caribbean dreamin', let's make your island dream a reality…together! Our team is monitoring the travel requirements for the islands and will help you navigate your vacation plans.
For further reading: