Bucket List Destination: Dubai, United Arab Emirates
Written on March 18, 2021
Part seven in a series: Our Team's Dream Destinations

Dubai, United Arab Emirates, is the largest city in the third richest country in the world. Known for its luxury, nightlife, and modern style, Dubai captures the imaginations of world travelers because of its larger-than-life experiences.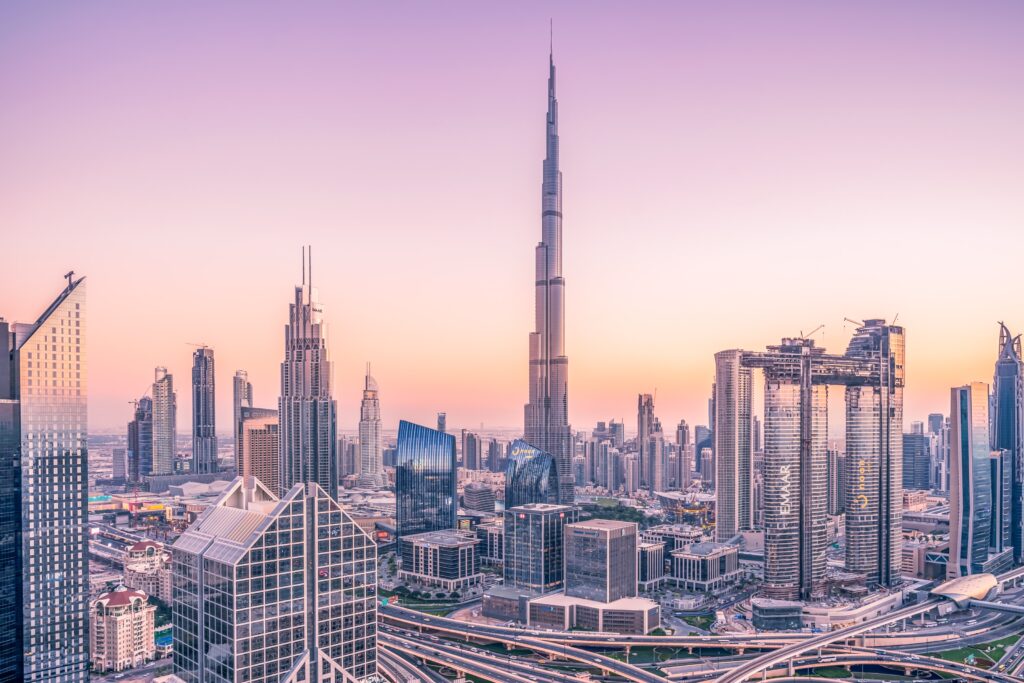 Best Time to Travel?
Mid-November to mid-December is a great time to visit Dubai, as the weather will be warm enough to enjoy the beautiful resort pools and turquoise sea. Mid-December to the end of February is peak season when an abundance of activities prevails, but crowds are large and rates increase significantly.
Avoid the summer months when temperatures soar to a daily average of 105 degrees and can climb even higher than that.
Avoid Ramadan (these dates change each year) when eating, drinking, and smoking in public during daylight are prohibited, resulting in many businesses closing during this time.
---
Why Visit?
Shiny, ultra-modern, and luxurious, Dubai beckons with its lavish resort hotels, fine dining, endless shopping, and activities with a "wow" factor like indoor ski slopes. Cultural activities like visiting a textile souk or touring the Al Shindagha museum are also must-do experiences.
---
Who Should Add This to Their Bucket List?
If you are drawn to big, bustling cities with a chic and opulent vibe, Dubai is for you. Enjoy the desert, the sea, and the modern city in one extravagant vacation.
---
Bucket List Experiences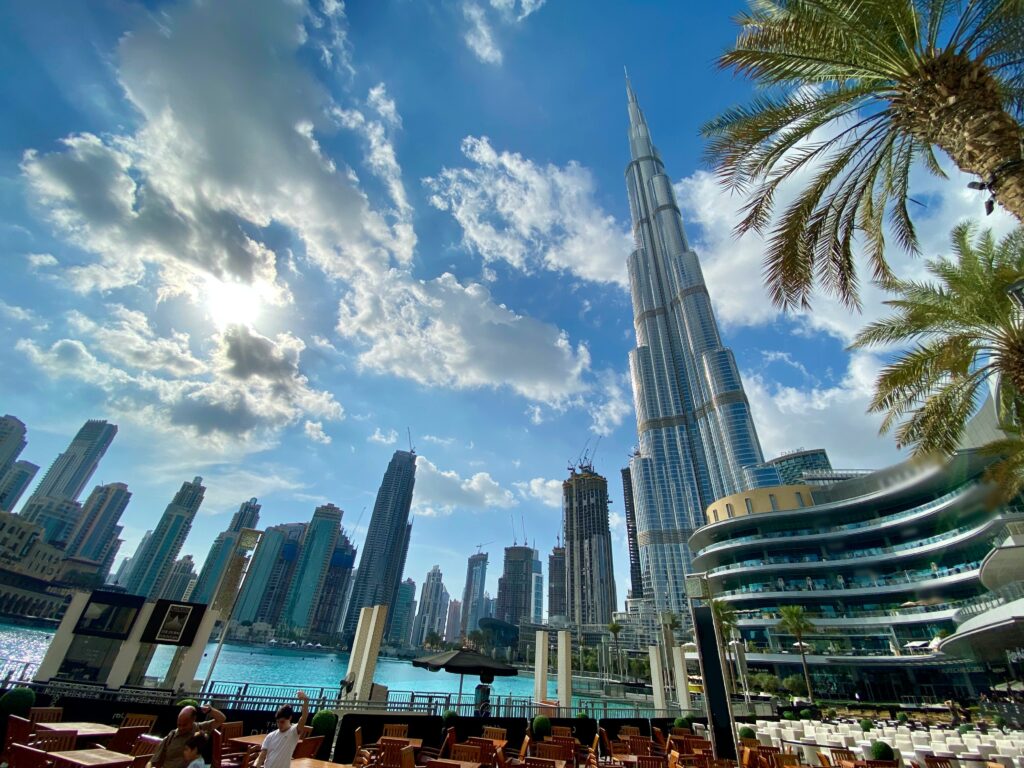 Burj Khalifa: Dubai's iconic skyscraper is a must-visit when in UAE. Standing at a massive 2,722 feet the views from the observation deck of the world's tallest manmade structure are unrivaled. The building is perhaps the most luxurious address in the world, and residents of the 900 apartments enjoy access to the Burj Club and views of the Dubai Fountain Show.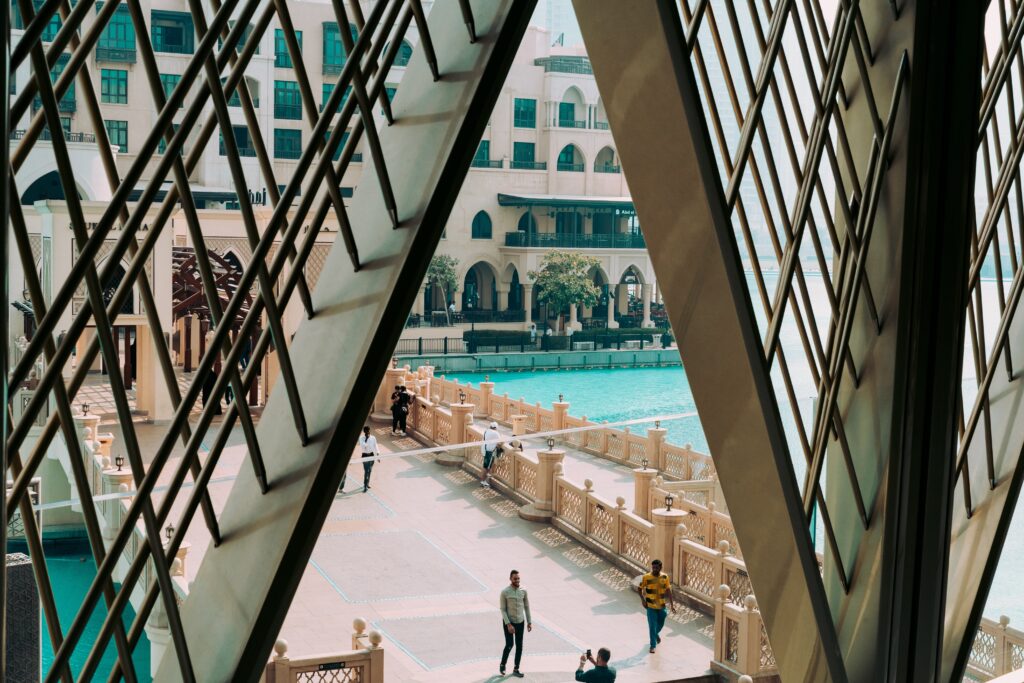 Dubai Mall: The largest mall in the world features 120 cafes, 1200 retail stores, an Olympic-size skating rink, a trampoline park, a virtual reality experience, indoor go-karting, and more. The mall is also home to the Dubai Aquarium and Underwater Zoo and the Dubai Opera. Between shopping and the numerous activities, it is easy to devote one day of vacation to the Dubai Mall.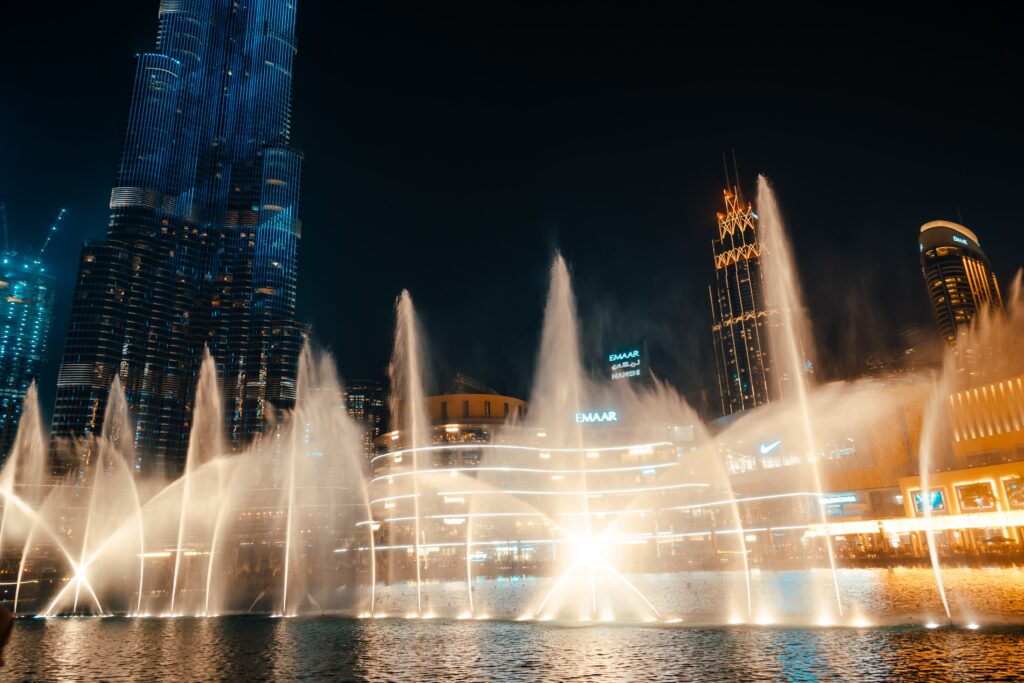 Dubai Fountain Show: The world's biggest choreographed water fountain show sits between the Burj Khalifa and the Dubai Mall. The fountain unveils its majesty every 30 minutes from 6pm to 11pm daily, dazzling viewers with its colorfully lit flumes of water timed to music. The Dubai Fountain Boardwalk offers a great view of the show, but for a closer viewing experience, a Dubai Fountain Lake Ride is available for a fee.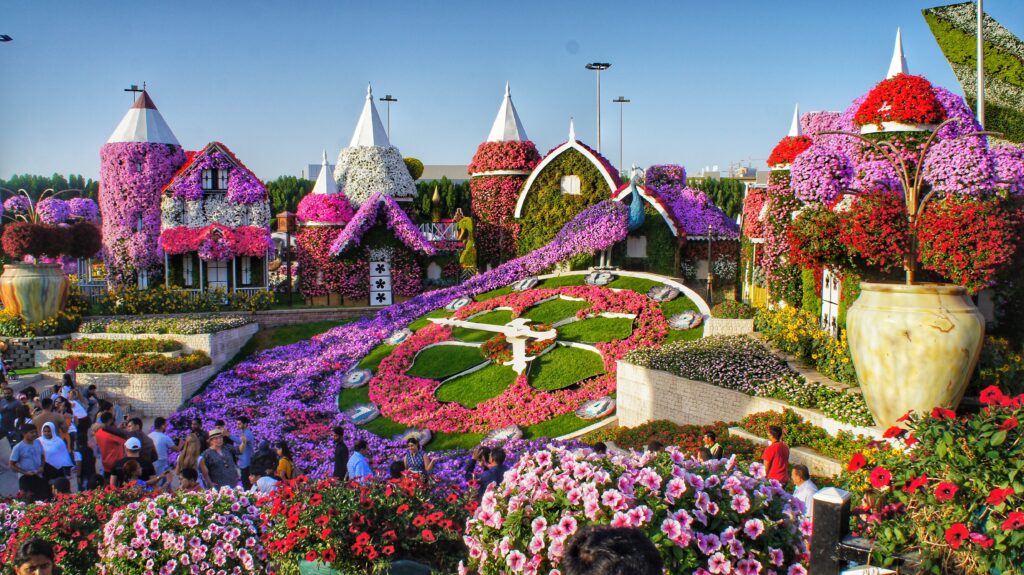 Dubai Miracle Garden: The world's biggest flower garden shows off 60 million flowers across 775,000 square feet of land, wowing its 1.5 million annual visitors with its stunning colors. The garden is closed during the summer months, although the on-site Dubai Butterfly Garden remains open year-round.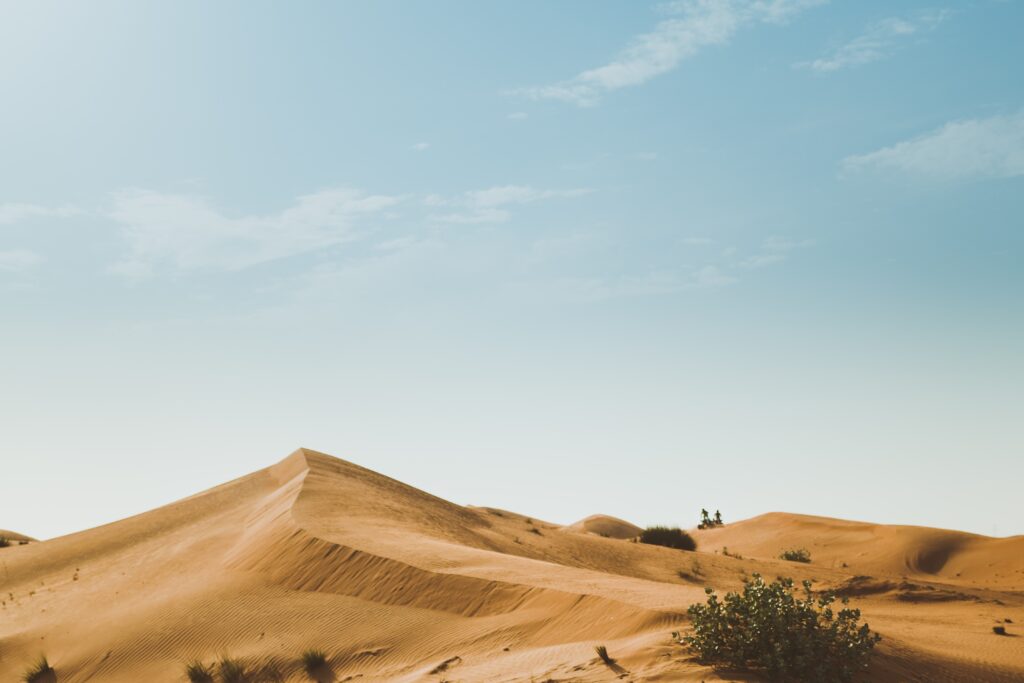 Desert Safari: A visit to Dubai isn't complete without an adventure in the desert. A variety of tour operators offer travelers unique outings that include camel rides, henna painting, sandboarding, 4×4 quad bike riding, and horseback riding. Also try dune bashing, a thrilling ride over and against the desert sand dunes in a vehicle operated by an experienced driver.
For Further Reading:
Travel + Leisure Things to Do in Dubai
Visit Dubai: Top 11 Cultural Locations
Contact our team to plan your vacation to Dubai, United Arab Emirates!