Black Friday Savings with Encompass the World Travel
Written on November 27, 2019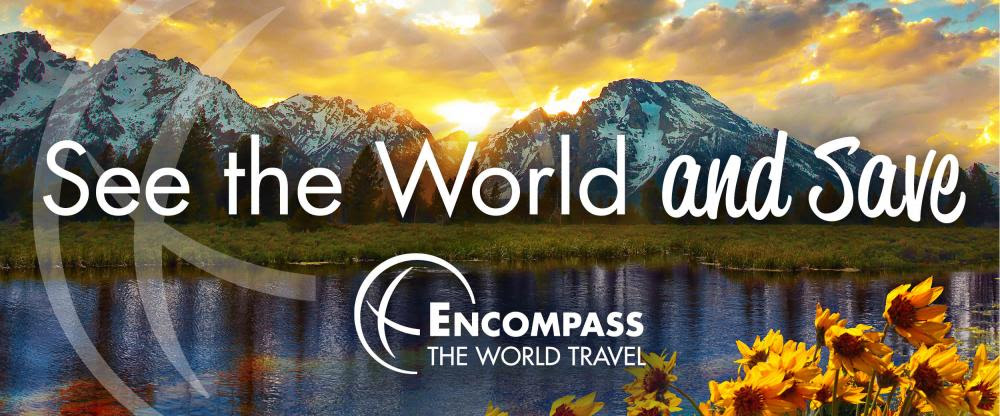 The teams at Encompass the World Travel and Westlake Travel are excited to share the joys and blessings of the autumn season with you.
This week concludes with two special holidays that our team loves celebrating with our friends and family: Thanksgiving warms our hearts and the hustle-and-bustle of Black Friday energizes us. As the gift-giving festivities begin this season, we appreciate you keeping our small business in mind.
Today, and everyday, we are thankful for you. This year, we especially hold gratitude in our hearts because you have continued to follow our exciting journey as we moved offices, added team members, and continued to explore new destinations to share with you.
Black Friday electrifies our excitement for travel as some of our top partners have the best savings of the year available now! We invite you to follow us on Facebook and Instagram for a sampling of the promotions that will be available for Black Friday and into Cyber Monday. If you're looking to make travel arrangements, contact us at our Brunswick or Westlake locations and we can share additional specials with you.
As we reflect on the many blessings of 2019 and look forward to all that's coming in 2020, our hearts are so thankful.
From our family to yours, we wish you a happy Thanksgiving holiday and a fun-filled Black Friday.
Bill, Melanie, Kathy, Lois, Nichola, Vicki, Roberta,
Sandy, Paula, and Stephanie