Activities in Charleston, SC
Written on August 26, 2020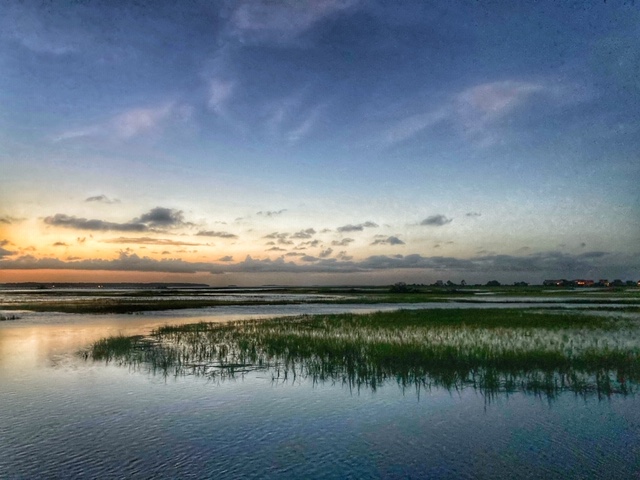 Charleston, South Carolina (voted America's #1 Small City nine years in a row) is a perfect destination for a long-weekend getaway. Whether you are drawn to the city for its culinary scene, its beaches, or its history, finding activities to the pass the time is not challenging, but choosing what to do can be.
Local tours are the perfect way to acquaint yourself with the charm of Charleston. If you're interested in food and beverage, historical, or thrill-seeking experiences, Project Expedition has guided tour options for all visitor interests.
For the Local Culinary Scene
Downtown Charleston Culinary Tour (from $65 per person)
Recommended for: the visitor who wants to sample food from several restaurants and learn a bit about the city's most famous neighborhood
Join your local guide for a historic French Quarter walking tour. Explore notable streets and architecture while visiting some of the area's top restaurants. Meet owners, chefs, and mixologists from beloved establishments and taste their signature flavors.
---
Learn about Low Country Cuisine
Foodie Flashpacker: Low Country Cuisine
WhereTraveler: 10 Essential Low Country Dishes
---
Farm-to-Table Experience (from $75 per person)
Recommended for: the passionate home chef, who is excited to spend time with a pro in a market and then enjoying his/her cooking
Join a local chef for a tour of Charleston's award-winning farmer's market to pick out ingredients for your feast. When the chef departs to prepare your multi-course meal, enjoy a 45-minute guided walking tour of the area's history.
For History and Architecture
Historic Charleston French Quarter Walk (from $15 per person)
Recommended for: the history and architecture fan who really wants to deep-dive into the neighborhood's origins
Your guide will lead you through the famous streets of the French Quarter neighborhood, pointing out architecture to admire while detailing the history of the area.
Supernatural Charleston Ghost Tour (from $15 per person)
Recommended for: those who like their tours a little spookier
Led by area paranormal author Geordie Buxton, this 90 minute walking tour will lead visitors to and through some of the most haunted areas of the city. Visit the Old Citadel, the College of Charleston, and the Freedman Methodist graveyard, along with other spooky spots.
For Thrill-Seeking
Wild Blue Ropes Adventure Park ($65 per person)
Recommended for: active travelers who like adrenaline-pumping cooperative experiences
After thorough safety harness training, enjoy the fun of tackling 72 obstacles ranging from ground-level to 35 feet in the air. Use your creativity to navigate the course, test your balance and spatial skills, and revel in the park's "challenge by choice" philosophy which allows you to do what you want and how you want to do it!
Charleston Speed Boat Adventure ($75 per person)
Recommended for: travelers who want to see the sights from the water
Navigate your own boat following your guide and enjoy a fully narrated tour that takes you by the Charleston Harbor, U.S.S. Yorktown aircraft carrier, The Batters, the Arthur Ravenel Jr. Bridge, Waterfront Park, and the downtown skyline.
If you're looking for a fun and memorable weekend away in Charleston, Project Expedition offers special activities that introduce guests to this charming city. The team at Encompass the World Travel and Westlake Travel would be happy to help you plan your visit.
For further reading:
Travel + Leisure Magazine: Weekend Getaway in Charleston