4 Resorts for Active Families
Written on August 06, 2021

Lying on the beach with an icy beverage and a paperback novel might not feel like a dream vacation for families that fill their days with activities: sports practice sessions, weekend hikes, summer bike rides…some families are always on the go! For those that like to seek, explore, and do, here are four resorts for active families that will keep travelers of all ages busy throughout the day.
Riviera Maya, Mexico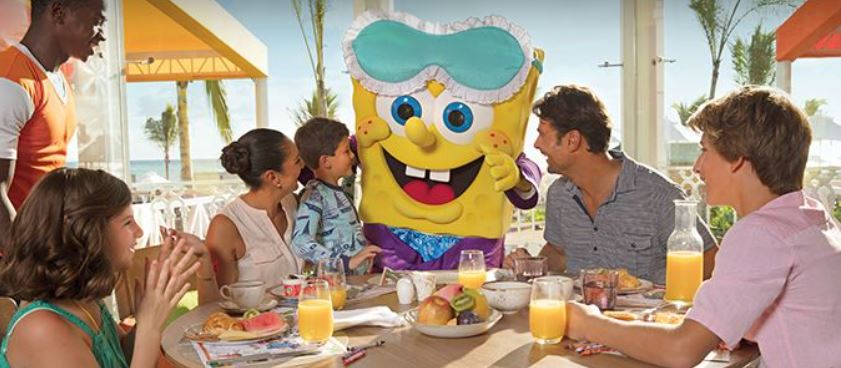 Nickelodeon Hotels & Resorts Riviera Maya
For families wanting an indulgent beach vacation with a playful twist, the new Nickelodeon Hotel and Resorts Riviera Maya caters to family fun with activities and experiences for children of all ages. A six-acre waterpark, character meet and greets, kids' clubs, and an abundance of daily classes will keep the entire family entertained. Themed oceanfront suites with private pools or main pool access provide a comfortable space to relax and unwind after a long day of making memories together.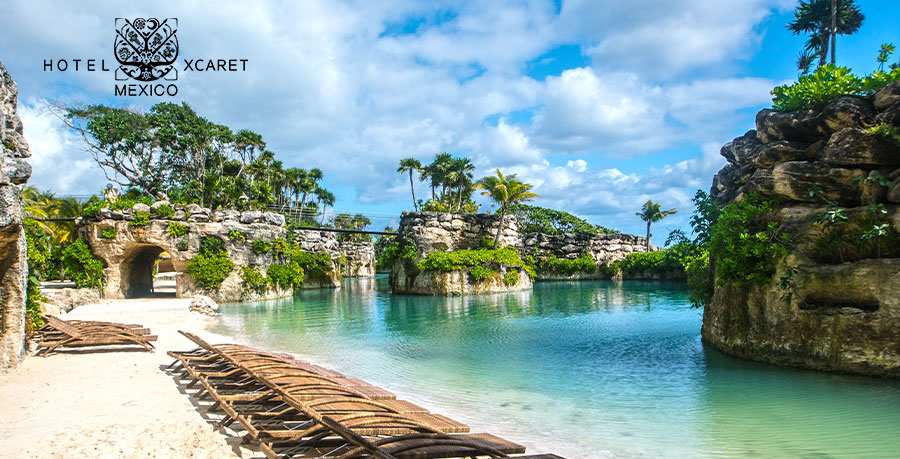 Hotel Xcaret Mexico
A beautiful tribute to the local artisans and Mayan culture of the region, this beautifully appointed resort in Playa del Carmen embraces the all-inclusive lifestyle while offering guests admission to its eight uniquely themed parks. Snorkel through schools of colorful fish at Xel-Há, zip-line Riviera Maya's tallest courses or paddle through an underground river at XPlor, or even experience 14 attractions and 50 scenarios that test and play with the five senses at Xenses. With so many parks and activities to choose from, families are certain to find adventures that make for exciting days and lasting memories.
United States

Basin Harbor Club – Vergennes, Vermont
The emerald landscapes of Vermont call to travelers seeking a lakeside retreat complete with a bevvy of outdoor activities. At Basin Harbor on the shores of Lake Champlain, water enthusiasts can partake in sports like waterskiing, tubing, wakesurfing, paddleboat riding, paddleboarding, or sailing. For those who prefer to keep their feet on land, hiking trails, knockerball, croquet, badminton, biking, and beehive tours are all available. Seventy four cottages are available for rent, or guests can book a room at the main lodge area. Multiple on-site restaurants will keep everyone fueled for fun!

Terranea Resort – Rancho Palos Verdes, California
Touting bucket-list adventures inspired by its beautiful natural surroundings, Terranea Resort near Los Angeles is the resort destination for families seeking fun on both water and land. Guests can make reservations for falconry or archery lessons, guided nature hikes, kayaking and tide pool tours, paddleboarding, or even an on-site escape room! Children can participate in The Kids Club Discovery Garden, a two-hour themed outdoor session exploring art and nature offered Tuesday through Sunday. A variety of restaurants cater to all taste buds, and beautiful accommodations from guest rooms to villas provide a serene respite from the hustle and bustle of the day.
If you're dreaming of your next family vacation, our team is here to help you plan an incredibly memorable adventure!