Sandals and Beaches Resorts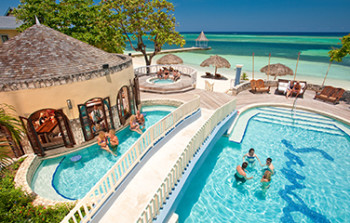 For the Honeymoon of your dreams
Who wants to plan all the details of a honeymoon after months of planning for the wedding? Who wants to plan all the travel details to arrive at your picturesque wedding location? For all of those who answered "No", Sandals is the perfect all inclusive vacation package for your romantic honeymoon or wedding. Travel to one of their resorts at any of these stunning locations: Jamaica, St. Lucia, the Bahamas, Barbados or Antigua and enjoy some of the many activities that Sandals has to offer. Sandals caters to the discernment of fine dining clients, they offer gluten free products, breads, cereals etc.
Whether it be scuba diving, paddle boarding, Hobie cats, kayaks, sail boats, hydro bikes, aqua trikes, Tennis, Golf, multitude of water sports, spas, or simply relaxing on the beach together, Sandals has it all. Talk to one of our travel agents today to discover if Sandals is the right route for you.
Here is our co branded link to SANDALS The Luxury included Vacation.
http://www.sandals.com/index.cfm?referral=105476
NO TIMESHARE PRESENTATIONS. No pressure.
Non intrusive service at these resorts.
Did we mention Gluten free Bread. Did we mention above and beyond service.
Your safety and health are important to us.
These resorts meet your demands. We want you to experience the greatness that Butch Stewart and his company have created. As us to quote your next vacation at Sandals or Beaches.
And for Those wanting an Awesome Family resort, please visit BEACHES, Resorts for Everyone
Let ELMO tuck your children in. Parade with Sesame Street Characters.
http://www.beaches.com/index.cfm?referral=105476
WE ARE SANDALS and BEACHES Certified Specialists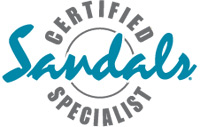 Ready to learn more?
We have done extensive research and have determined one of the best suppliers for travel to Cancun, is Apple Vacations. The longest standing travel and tour supplier in the market today, Apple Vacations has time and time again provided quality and successful vacation packages to Cancun. As Encompass the World travel is an authorized Apple Vacations supplier, we know we can make your travel dreams a success.
Encompass the World Travel is an authorized Apple Vacations travel and tour packages agency
At Encompass the World Travel, our Brunswick agency and Westlake / Avon agency take pride in the quality of the luxury travel service and success of our clients that choose to book their luxury vacations and travel dreams with us, including Cancun. We would love to make your travel dreams, and luxury travel dreams, to Cancun, a success. Feel free to contact our Brunswick or Westlake / Avon offices:
Call our Brunswick luxury travel agency at: (330) 225-0600
Call our Westlake / Avon travel agency at: (440) 835-8800