Key West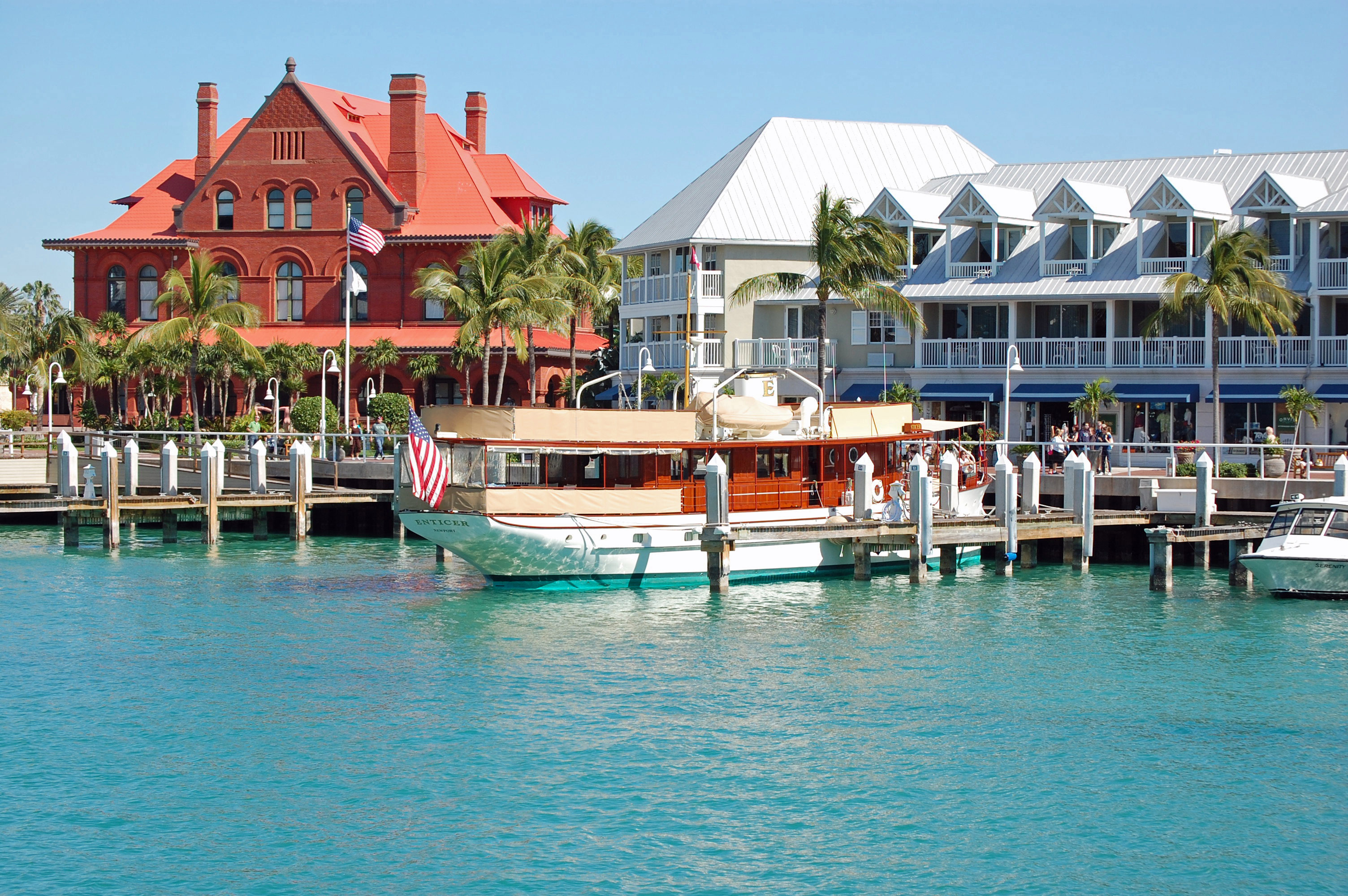 Key West is an escape to the Caribbean without leaving the States. With its balmy weather and crystal blue skies, Key West invites you to get lost in its charming relaxed island vibe. It's a town rich in history and cultural diversity.
Nestled in the warm blue waters of the Gulf of Mexico, this 2×4 mile island appeals to all ages.
Stroll the palm-lined streets and discover gingerbread mansions, tin roofed conch houses, Ernest Hemingway's home, or stop at Mel Fisher's Museum and gaze at the treasures of the Galleon Atocha.
The island is a water-lover's paradise offering fishing, diving, snorkeling, sunset sails, kayak tours, and jet skiing. For the art-lover, there are numerous galleries from famous artist like Wyland, Audubon, and Godard to an array of local artist.
Take a tour of the island by hopping one of the many trains or trolleys. Or if you rather tour the island on your own, rent a bike, scooter, or ped-cab.
At sunset, everyone gathers at Mallory Square for the sunset celebration. Here, jugglers, mimes, musicians, tightrope walkers and street performers entertain the crowds as the sun fades into the Gulf. After dark, the streets come alive with legendary pubs, open-air bars, world-class restaurants, and sidewalk cafes.
With over 240 eating and drinking establishments, there is something for everyone.
Key West is a place like no other. It's casual and laid back lifestyle will relax you. Its beauty and charm will keep you coming back.
Ready to learn more?
We have done extensive research and have determined one of the best suppliers for travel to Cancun, is Apple Vacations. The longest standing travel and tour supplier in the market today, Apple Vacations has time and time again provided quality and successful vacation packages to Cancun. As Encompass the World travel is an authorized Apple Vacations supplier, we know we can make your travel dreams a success.
Encompass the World Travel is an authorized Apple Vacations travel and tour packages agency
At Encompass the World Travel, our Brunswick agency and Westlake / Avon agency take pride in the quality of the luxury travel service and success of our clients that choose to book their luxury vacations and travel dreams with us, including Cancun. We would love to make your travel dreams, and luxury travel dreams, to Cancun, a success. Feel free to contact our Brunswick or Westlake / Avon offices:
Call our Brunswick luxury travel agency at: (330) 225-0600
Call our Westlake / Avon travel agency at: (440) 835-8800