Royal Caribbean International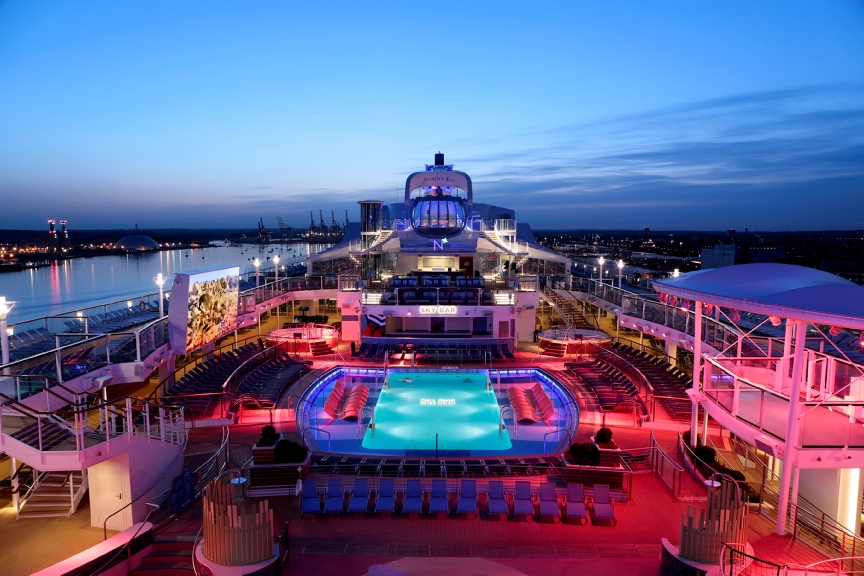 All NEW Dynamic Dining….
http://creative.rccl.com/Sales/Royal/Misc/14040643_Dynamic_Dining_FAQ.pdf
Do it all or do nothing at all……the ship is yours.
Are you ready to experience an adventure you'll never forget? Explore the most fascinating cities on earth. Snorkel in turquoise waters among tropical fish that glimmer like jewels. Ride in a helicopter over majestic seas of ice. Watch the sun set in a place whose name you can barely pronounce. Come on in and learn more about our ports of call, and tour our spectacular ships. Your adventure starts here.
At Encompass the World Travel we highly recommend Royal Caribbean. Royal Caribbean was rated the #1 overall cruiseline by travel weekly. Royal Caribbean is truly the best cruise line out there for multi-generational trips. There is something for everyone. some of the exciting activities on board include: entertaining vegas style shows, zlip lines, ice skating, wave pools, aqua shows, broadway shows, live music, dancing, piano bars, dance lessons, art auctions and more. Royal Caribbean serves the widest demographic possible. Royal Caribbean has the most innovative technology, the grandest ships, and the best bang for your buck.
The Royal Advantage
Over the next three years Royal Caribbean is investing $300 million to enhance their ships. Their goal is to make sure that their guests have the best possible cruise, and part of that is having top quality ships. The Four most important and exciting qualities of the Royal Advantage include:
1. The exceptional Gold Anchor Service
2. The vast amount of activities onboard and ashore
3. The most incredible ships in the industry
4. The fascinating itineraries
entire day, full day without spending a dime. and have something to do all day
the activity
The Beauty of a Cruise…
You can do everything or you can do nothing. Walk the entire ship all day and never run out of things to and never spend a dime; or grab a book from the library on board while sailing along the vast and gorgeous ocean.
Schedule your meeting today with one of our travel agents to decide if a cruise is right for you.
Ready to learn more?
Quantum of the Seas…
Ready to learn more?
We have done extensive research and have determined one of the best suppliers for travel to Cancun, is Apple Vacations. The longest standing travel and tour supplier in the market today, Apple Vacations has time and time again provided quality and successful vacation packages to Cancun. As Encompass the World travel is an authorized Apple Vacations supplier, we know we can make your travel dreams a success.
Encompass the World Travel is an authorized Apple Vacations travel and tour packages agency
At Encompass the World Travel, our Brunswick agency and Westlake / Avon agency take pride in the quality of the luxury travel service and success of our clients that choose to book their luxury vacations and travel dreams with us, including Cancun. We would love to make your travel dreams, and luxury travel dreams, to Cancun, a success. Feel free to contact our Brunswick or Westlake / Avon offices:
Call our Brunswick luxury travel agency at: (330) 225-0600
Call our Westlake / Avon travel agency at: (440) 835-8800