Lois Holben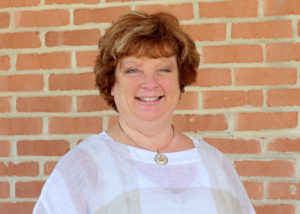 Lois has always loved traveling and enjoys helping couples and families create memories for life. She has personally experienced many all-inclusive resorts through travel agent FAM (familiarization) trips. She absolutely loves cruising and has enjoyed sailings to the Caribbean, Alaska and Europe. Among her most memorable cruises was a river cruise to Paris, Hungary, Germany and Austria. She has even traveled to all 50 states! Lois is very knowledgeable about the travel industry and looks forward to working with you.
Certifications / Awards
AMResorts Master Agent
Cruise Specialist
Certified Sandals Specialist
Recent Places I've Traveled
Europe
Jamaica
Costa Rica
Mexico
Ireland
You can reach Lois at the Brunswick office during business hours or email her at lois@etwtravel.com.
Ready to learn more?
We have done extensive research and have determined one of the best suppliers for travel to Cancun, is Apple Vacations. The longest standing travel and tour supplier in the market today, Apple Vacations has time and time again provided quality and successful vacation packages to Cancun. As Encompass the World travel is an authorized Apple Vacations supplier, we know we can make your travel dreams a success.
Encompass the World Travel is an authorized Apple Vacations travel and tour packages agency
At Encompass the World Travel, our Brunswick agency and Westlake / Avon agency take pride in the quality of the luxury travel service and success of our clients that choose to book their luxury vacations and travel dreams with us, including Cancun. We would love to make your travel dreams, and luxury travel dreams, to Cancun, a success. Feel free to contact our Brunswick or Westlake / Avon offices:
Call our Brunswick luxury travel agency at: (330) 225-0600
Call our Westlake / Avon travel agency at: (440) 835-8800