Kathy Molina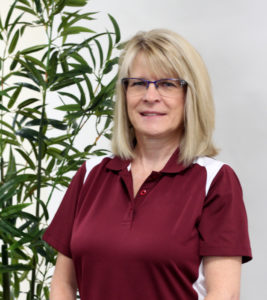 With more than 25 years of experience as a travel counselor, Kathy is an expert at planning vacations to places around the globe. She's been to many popular destinations, but her specialties include honeymoons and all-inclusive resorts in Mexico and the Caribbean. She also loves Hawaii, and her latest passion is European river cruises.
Kathy has developed relationships with many resort personnel, which helps her elevate her clients' experiences with special extras and incentives.
Call or email her at kathy@etwtravel.com her for help with your next trip!
Certifications:
Sandals Specialist
AMResorts Master Agent
Aruba Certified Agent
Jamaica Travel Specialist
Certified Costa Rica Specialist
Certified Hawaii Specialist
Accredited Cruise Conselor
Ready to learn more?
We have done extensive research and have determined one of the best suppliers for travel to Cancun, is Apple Vacations. The longest standing travel and tour supplier in the market today, Apple Vacations has time and time again provided quality and successful vacation packages to Cancun. As Encompass the World travel is an authorized Apple Vacations supplier, we know we can make your travel dreams a success.
Encompass the World Travel is an authorized Apple Vacations travel and tour packages agency
At Encompass the World Travel, our Brunswick agency and Westlake / Avon agency take pride in the quality of the luxury travel service and success of our clients that choose to book their luxury vacations and travel dreams with us, including Cancun. We would love to make your travel dreams, and luxury travel dreams, to Cancun, a success. Feel free to contact our Brunswick or Westlake / Avon offices:
Call our Brunswick luxury travel agency at: (330) 225-0600
Call our Westlake / Avon travel agency at: (440) 835-8800