Sandy Kerrigan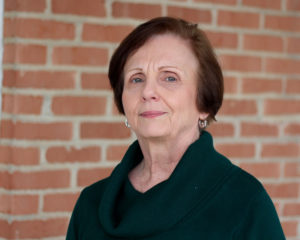 Sandy comes from a very large family, has experience organizing functions, trips and family getaways so the transition to the Travel Industry was a natural one. She has been involved in travel for over 24 years and still enjoys arranging cruises, FIT (fully independent travel), packages to the Caribbean, Mexico, Hawaii and travel to Europe, both escorted and independent tours. Prior to entering the travel business, Sandy was an executive assistant for the Children's Aid Society and enjoyed the gratifying job of "Domestic Engineer".
Sandy is an expert in finding the BEST airfares–no matter how exotic the destinations–for clients. Having been to Ireland five times it is only natural for her to specialize in planning trips to Ireland using the incredible contacts she has there that no one else has. In addition to specializing in Ireland she also specializes in upscale travel to all destinations.
Graduate – Barb Bregar Travel Academy
Owner – Westlake Travel -2001-2007
Manager- Encompass the World/Westlake Travel 2007-Present
Sandy is always ready and willing to answer any questions you may have. Reach her at the agency during business hours or email Sandy at sandy@etwtravel.com
Ready to learn more?
We have done extensive research and have determined one of the best suppliers for travel to Cancun, is Apple Vacations. The longest standing travel and tour supplier in the market today, Apple Vacations has time and time again provided quality and successful vacation packages to Cancun. As Encompass the World travel is an authorized Apple Vacations supplier, we know we can make your travel dreams a success.
Encompass the World Travel is an authorized Apple Vacations travel and tour packages agency
At Encompass the World Travel, our Brunswick agency and Westlake / Avon agency take pride in the quality of the luxury travel service and success of our clients that choose to book their luxury vacations and travel dreams with us, including Cancun. We would love to make your travel dreams, and luxury travel dreams, to Cancun, a success. Feel free to contact our Brunswick or Westlake / Avon offices:
Call our Brunswick luxury travel agency at: (330) 225-0600
Call our Westlake / Avon travel agency at: (440) 835-8800