Paula McClain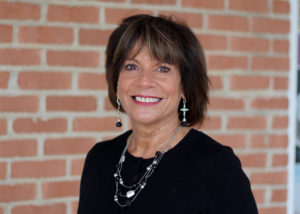 Paula began her journey as a travel agent in 1996 to follow her professional water-skier daughter around the globe. Her daughter has lived and performed in Europe, Australia, Africa and all across the United States. After experiencing world travel first hand, Paula knew that this was more than an occupation for her. She feels fortunate to be able to apply her personal experience to the excellent service she provides.
Paula enjoys assisting clients with all of their travel needs: cruises, vacation packages, honeymoons and more. She is always up to a challenge and loves to plan trips to exotic destinations. Paula's specialties are Europe, South Pacific, Africa (especially safaris in South Africa) and FIT (fully independent travel) trips.
Bachelor of Arts/Education -The Ohio State University
Sabre School of Travel – Dallas Texas
You can reach Paula at the agency during business hours or email her at paula@etwtravel.com
Ready to learn more?
We have done extensive research and have determined one of the best suppliers for travel to Cancun, is Apple Vacations. The longest standing travel and tour supplier in the market today, Apple Vacations has time and time again provided quality and successful vacation packages to Cancun. As Encompass the World travel is an authorized Apple Vacations supplier, we know we can make your travel dreams a success.
Encompass the World Travel is an authorized Apple Vacations travel and tour packages agency
At Encompass the World Travel, our Brunswick agency and Westlake / Avon agency take pride in the quality of the luxury travel service and success of our clients that choose to book their luxury vacations and travel dreams with us, including Cancun. We would love to make your travel dreams, and luxury travel dreams, to Cancun, a success. Feel free to contact our Brunswick or Westlake / Avon offices:
Call our Brunswick luxury travel agency at: (330) 225-0600
Call our Westlake / Avon travel agency at: (440) 835-8800