Bill Coyle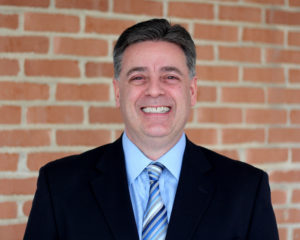 Bill has been with Encompass the World Travel since 1994. He is an expert in planning honeymoons and specializes in trips to Hawaii, Mexico, and the Caribbean, Italy and Greece.
His favorite part of being a travel agent is spending time with couples who are planning their honeymoon. He offers many options and help them feel comfortable with one of their first major decisions together. He also enjoys planning destination weddings and family reunions, always getting to know his clients and helping them feel comfortable with their purchase.
Bill is very involved with US Figure Skating events held locally.
Chairman, US Figure Skating Memorial Fund Committee
Chairman, Greater Cleveland Council of FSC Competition Committee.
Advisory Board Member of Delta Vacations, a Division of MLT Vacations 2012-2014
Member of The City of Brunswick Audit Committee.
Sandals Certified Specialist.
AM Resorts Master Agent
Master Specialist, HAWAII, OAHU, MAUI, KAUAI, LANAI AND MOLOKAI
Ready to learn more?
We have done extensive research and have determined one of the best suppliers for travel to Cancun, is Apple Vacations. The longest standing travel and tour supplier in the market today, Apple Vacations has time and time again provided quality and successful vacation packages to Cancun. As Encompass the World travel is an authorized Apple Vacations supplier, we know we can make your travel dreams a success.
Encompass the World Travel is an authorized Apple Vacations travel and tour packages agency
At Encompass the World Travel, our Brunswick agency and Westlake / Avon agency take pride in the quality of the luxury travel service and success of our clients that choose to book their luxury vacations and travel dreams with us, including Cancun. We would love to make your travel dreams, and luxury travel dreams, to Cancun, a success. Feel free to contact our Brunswick or Westlake / Avon offices:
Call our Brunswick luxury travel agency at: (330) 225-0600
Call our Westlake / Avon travel agency at: (440) 835-8800