History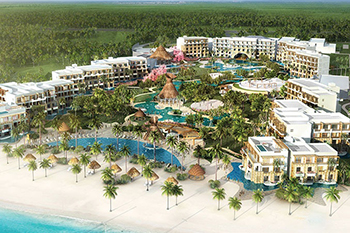 1996… 400 clients
2000… 1,200 clients
Today… 5,000+ clients
Encompass the World Travel has a rich history in many areas of the travel industry. Back in 1986, Bill Coyle's parents began Encompass the World Travel (ETW) in Parma Ohio. When Bill and his sister purchased the company in 1996, ETW travel moved to a new location in Parma and then opened the Brunswick location in 2009, referred to as Encompass Travel of Brunswick, to serve an expanding market in Medina County. In 1996 ETW was primarily selling airfare to their 400 clients. But as the industry began to change, ETW widened their scope from corporate travel to include leisure travel. In 2007 ETW expanded again when they acquired Westlake Travel, to continue the rich heritage of serving the Western Suburbs.
Join their community of over 5000 clients today!
Charities and Non Profits supported by our Company and staff.
St Ambrose Catholic Church and School
Fraternal order of Police #15
Firemans Associations
Northern Ohio Firemans
Oaks Family Care Center
United States Figure Skating
Padua Franciscan HIgh School
Brunswick Schools
Westlake Schools
St Edward High School
Erhbar Angels
Medina Assembly 106
Knights of Columbus
Ready to learn more?
We have done extensive research and have determined one of the best suppliers for travel to Cancun, is Apple Vacations. The longest standing travel and tour supplier in the market today, Apple Vacations has time and time again provided quality and successful vacation packages to Cancun. As Encompass the World travel is an authorized Apple Vacations supplier, we know we can make your travel dreams a success.
Encompass the World Travel is an authorized Apple Vacations travel and tour packages agency
At Encompass the World Travel, our Brunswick agency and Westlake / Avon agency take pride in the quality of the luxury travel service and success of our clients that choose to book their luxury vacations and travel dreams with us, including Cancun. We would love to make your travel dreams, and luxury travel dreams, to Cancun, a success. Feel free to contact our Brunswick or Westlake / Avon offices:
Call our Brunswick luxury travel agency at: (330) 225-0600
Call our Westlake / Avon travel agency at: (440) 835-8800